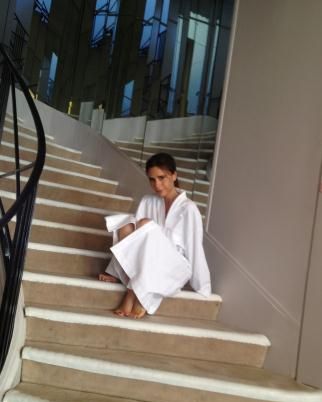 Guest speaker Victoria Beckham (L) and Designer Karl Lagerfeld attend Day 1 of the International Herald Tribune Heritage Luxury Conference at theInterContinental Hotel on November 9, 2010 in London, England.
Photo: @victoriabeckham/Twitter
… while dressed in a bathrobe. Nothing too lavish for a Monday, though WWD reports that Karl Lagerfeld is photographing her for an upcoming French Elle cover story.