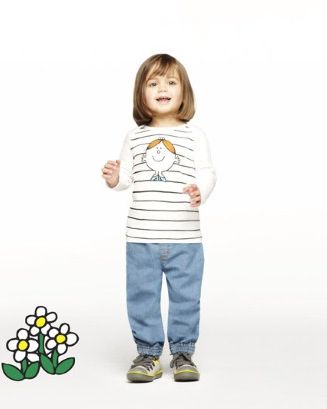 Look at this small child.
Photo: Stella McCartney
Created by Stella McCartney, the seven-piece children's collection features the cartoon character, who stars in a book by the same name that doubled as the invitation to the designer's spring 2007 show. (The Telegraph writes, "In terms of literary greatness, perhaps the story … doesn't quite rival War and Peace's, but, then again, War and Peace doesn't have a character whose skin tone is a fetching shade of blue.") The items will be stocked in London's stores at the end of August, and they'll make their way Stateside about three months later, we're told, with prices beginning at £27 ($42) for a T-shirt.