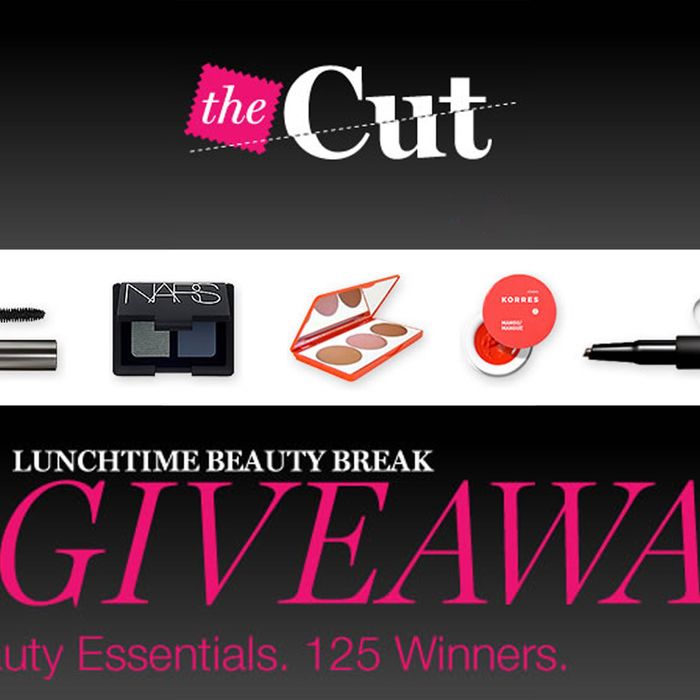 Q: What are the five essential products everyone should have in their makeup bag?
A: During my time as a beauty editor, I have discovered and fallen in love with five essential products that are always in my makeup bag. Admittedly, I have occasionally strayed and tried similar ones that boast the same results, but without fail, I always come crawling back because they're so damn good. These must-have products come with me everywhere in case I need to spruce up in a hurry — even at the beach (you never know whether Ryan Gosling might be there).
This week, exclusively on The Cut's Facebook tab, I'm doing a daily lunchtime post dedicated to each of these must-haves so that you can win them for free and discover their wonders for yourself. Starting at noon today, 25 of The Cut's Facebook fans will get a chance to win Giorgio Armani's Eyes to Kill Mascara. Want to know why I swear by it? "Like" our page and you'll find out. And that's just the beginning: Every day until July 27, 25 lucky fans will be selected at random to win one of these items. (And in case you're wondering — with good reason — whether these are coming from advertisers that we've been paid to shill products for, fear not: I picked these all myself, and my recommendations come from ample personal experience.) So head over to The Cut's Facebook page every day at 12 p.m. EST for a chance to win one of these products — we're giving away 125 in total.
Click here for complete contest rules.