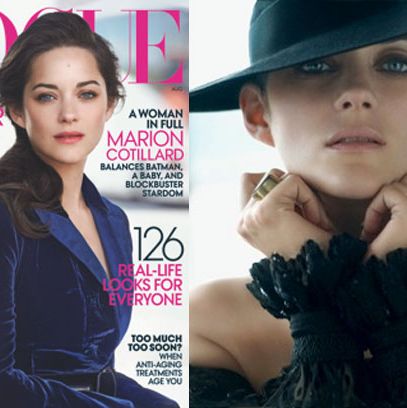 Marion Cotillard, shot for Vogue by Peter Lindbergh.
Photo: VOGUE/Peter Lindbergh
Like many parents of young children, Marion Cotillard doesn't get enough sleep. Luckily for her, Vogue has a crack-shot team of photo editors who can erase any semblance of under-eye circles in Peter Lindbergh's images. But apparently there's another photographer who's been hard at work capturing Cotillard in her less wide-eyed moments, according to the magazine's latest cover story, on newsstands July 24:
It turns out her assistant has an art project in progress consisting of photographs taken of the actress while asleep in various locations: 0pen-mouthed in the backs of cars, dozing off in a pile of coats, curled up against a wall.
Oh, like this? At this rate, "wall naps" will be a full-blown trend this fall, which ought to come in handy during Fashion Week.