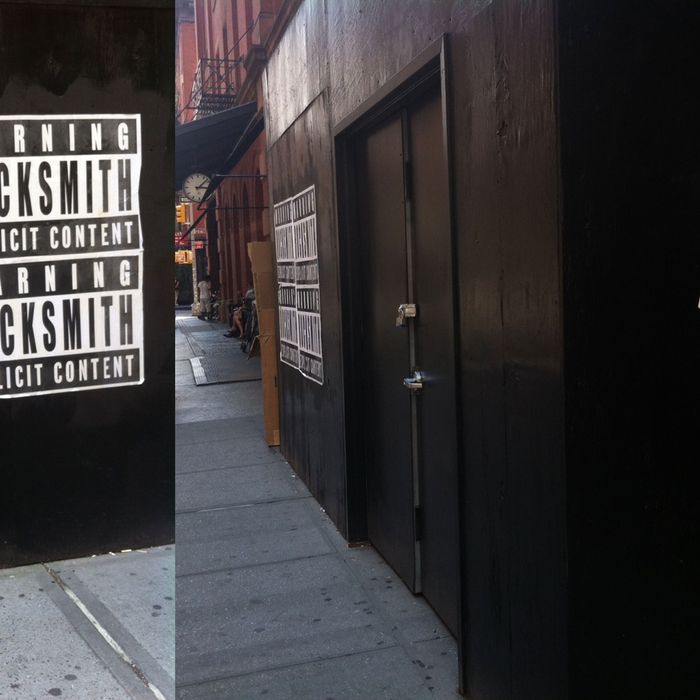 Hmm.
Photo: Kailey Kramer
YSL's forthcoming Soho store on Mercer Street is still under construction, and yesterday, Fashion Law noticed that the plywood-covered storefront bore the label's new name, Saint Laurent, printed in square block letters instead of the traditional sloping font. But when we went to check it out ourselves, we found that someone had papered over the new name with some mysterious ad.
At first we thought perhaps the brand itself covered up the name because they had some sort of splashier reveal planned down the line and they didn't want to show it quite yet (and on their boarded-up construction site, no less). But then, upon closer inspection of the paper bill itself, we realized that it appears to be an ad for New York–based T-shirt company Rocksmith. We felt awkward trying to peel it off, so you'll just have to imagine that new Saint Laurent logo underneath. We'll get to see plenty of it soon, no doubt.