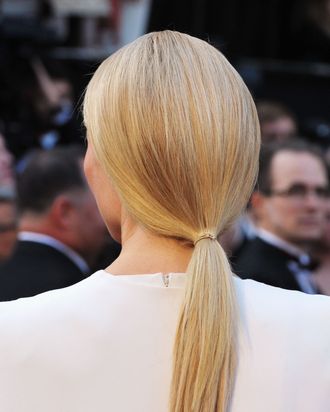 Ponytail, exhibit A.
Photo: Lester Cohen/WireImage
Following the success of the Braid Bar, which John Barrett opened at his salon last summer, the hairstylist has expanded his horizons to ponytails. The Ponytail Bar — not to be confused with the rather excellent seedy Hell's Kitchen establishment Pony Bar — opens today at Barrett's Fifth Avenue location and offers an extensive menu of six new and expensive ways to keep your neck less sweaty.