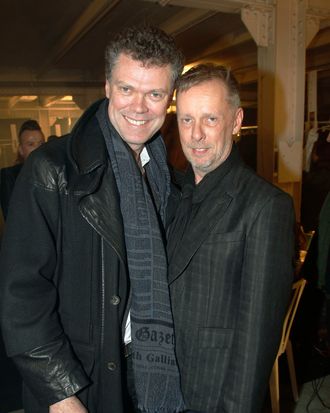 Pierre Denis and Bill Gaytten.
Photo: Eric Ryan/Getty Images
According to WWD, Denis served as general manager of John Galliano S.A., and before that, managing director for Christian Dior Couture in Asia, Europe, the Middle East, and India. He replaces Joshua Schulman, who left the company last year along with chief creative officer Tamara Mellon. Schulman ended up at Bergdorf Goodman, while Mellon most recently landed a cameo on an ABC Family's Jane by Design, offering fictional character Gray Chandler Murray a job at her "new company" (and reigniting rumors that Mellon plans to launch her own brand IRL).