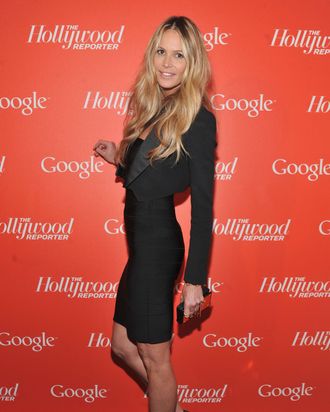 Actress, model Elle Macpherson attends Google & Hollywood Reporter Host an Evening Celebrating The White House Correspondents' Weekend on April 27, 2012 in Washington, DC.
Photo: Mike Coppola/Getty Images
Referring to her as "a beautiful robot," the Telegraph's Bryony Gordon writes, "At times she trots out platitudes that make her seem like a doll in a toyshop loaded with pre-recorded phrases," and, "Oh, Elle! She speaks so much, yet says so very little" (and, to be fair, "I do like Elle Macpherson a lot"). Which is apparently how Gordon got a 1,968-word article out of her.