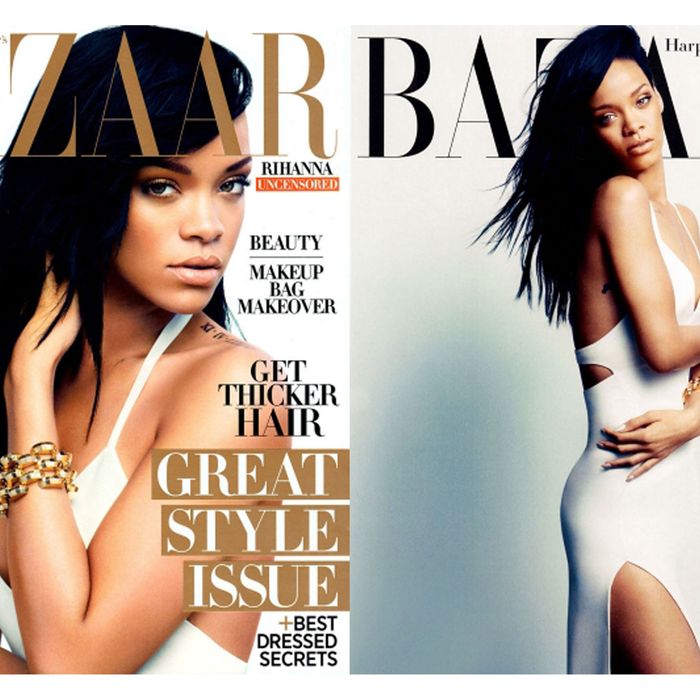 Rihanna, photographed for Harper's Bazaar by Camilla Akrans.
Photo: Harper's Bazaar
Rihanna has been mourning her absent butt for some time now. She complained to Us Weekly a few weeks back that she's a size zero and "not happy about it," adding that she prefers being "a bit chunkier." For her Harper's Bazaar August cover story, she expounds on the subject some more:
"I don't know if there's something going on with my body right now, but I'm eating everything in life!" she laughs. "I miss my ass. It just went away! I need a butt. I have an idea of one, but it's not living up to its full potential right now."
Butts, like ideas, need nurturing in order to be realized. And if they're not handled carefully during their infancy — say, written down immediately after they've materialized in the shower, over drinks, or during one's work commute —  then they have a tendency to slip away just when you need to pitch them in a meeting. They're notoriously slippery things, ideas and butts. You always take them for granted until they're gone.