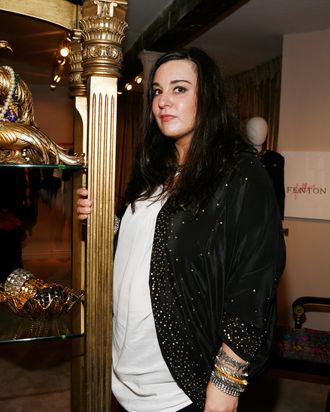 Dana Lorenz.
Photo: Amy Sussman/Getty Images
In February, Xuedan "Diana" Wang, a former unpaid intern at Harper's Bazaar from August 2011 to December 2011, filed a lawsuit against the magazine's publisher, alleging that Hearst Corp. violated federal and state wage and hour laws by not compensating her even when she frequently worked there full-time. Guidelines from the U.S. Labor Department explain that unpaid internships have to be educational and "for the benefit of the intern," but, the Times wrote, "Wang's lawyers said that by treating her and others as interns rather than regular employees, they were denied not only wages, but also Social Security contributions and the right to receive unemployment insurance and workers' compensation." Cue to present day (well, Tuesday): Wang has brought a new case against Dana Lorenz and Fenton Fallon, where she reportedly worked up to 50 hours a week last summer.
Her Manhattan federal-court filing seeks unspecified damages, including unpaid wages, from Lorenz and her Fenton Fallon Corp.

Wang, whose official title was "press intern," says her duties actually included "purchasing materials from jewelry-supply stores and negotiating prices," and "constructing jewelry from raw materials, including cutting chains and double-knotting necklaces."
She also claims that she double-knotted said necklaces alongside several other unpaid interns, perhaps hinting that she's trying to go the class-action route, as she attempted to with Hearst. Anyway, with two pending lawsuits, who needs an internship? That's like a full-time job.