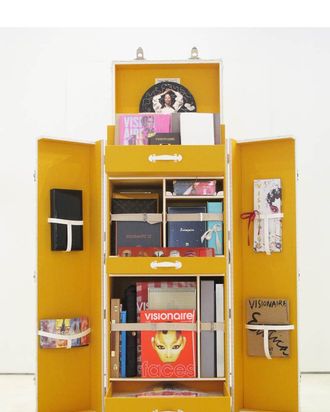 The Visionaire trunk.
Photo: Courtesy of Visionaire
As a rule, issues of Visionaire magazine are bizarre and newsstand-defying. (Their latest, #62, comes in a large, hologram-covered cube, for instance.) You can't exactly keep your back issues stacked neatly on a bookshelf, but if you're really strapped for storage ideas, you could always stuff them into that giant, custom-made Goyard trunk you probably have kicking around somewhere. The Visionaire trunk is currently on view at the magazine's offices, where it's also for sale (price upon request, of course).