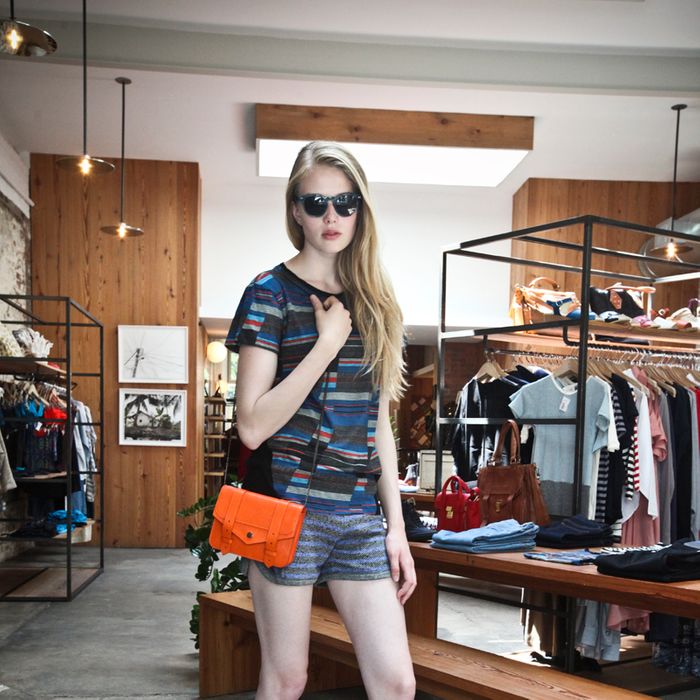 While it would be lovely to trek around town every day in the highest of heels, fighting through that kind of pain is not an option. Thankfully, sneakers have become increasingly fashionable these days, with celebrities and style bloggers taking them out of the gym and onto the town — Kristen Stewart in particular is notorious for swapping out heels for kicks on the red carpet. From classic Converse to newfangled wedge styles, athletic shoes are officially having a moment. For this edition of Take Five, Supreme's Thea Skylstad took a pair of Nike's Classic Cortez sneakers ($65) to five New York City boutiques, where staff members styled the shoes with the store's offerings. See what Bird, Gamine, Brooklyn Fox, Poppy, and Oak put together in our slideshow.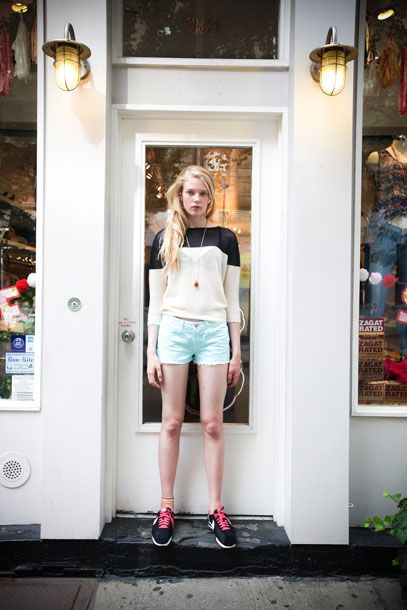 Poppy
To go with the store's girly aesthetic, the Poppy team picked out a feminine Wren mesh knit sweater ($220). Then they went for a colorful pair of JBrand cut-offs ($158) to play off the brightness of the sneakers' laces, and added Tomboy anklets ($16, each) and a Samantha Wills Twin Romance necklace ($124) to complete the look.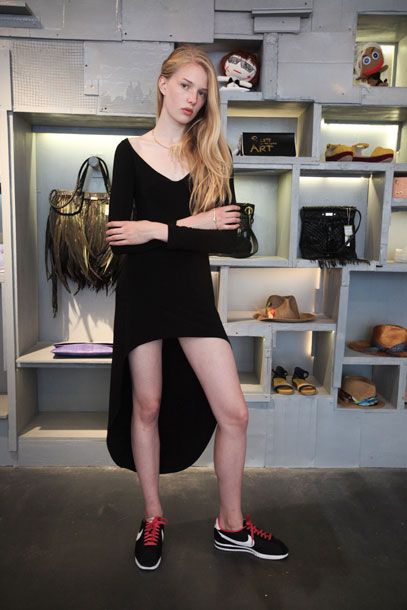 Brooklyn Fox
At the newly opened Williamsburg boutique, Alexis Schoenberg chose a Norma Kamali dress ($225), which highlights the shoes but also gives the outfit a more refined feel. To offset the simplicity and dark color of the dress, she paired it with a statement Made Her Think totem key necklace ($742) and Bijules handlet ($525).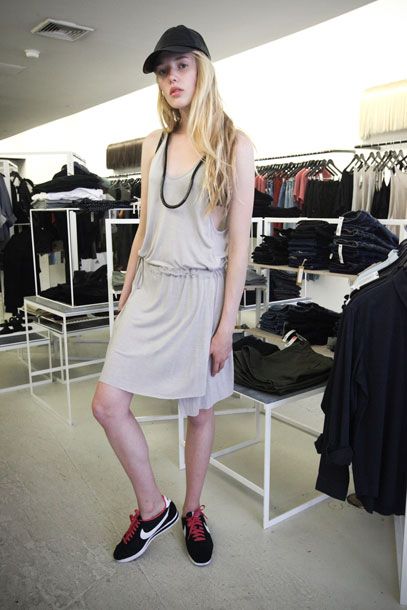 Oak
For a relaxed look that could transition from a day of errands to evening drinks, Oak's Cameron Cooper went for a simple Oak gathered short dress ($150) and an Orly Genger rope necklace ($135). The A.Ok leather hat ($42) provides a bit of cheeky edge.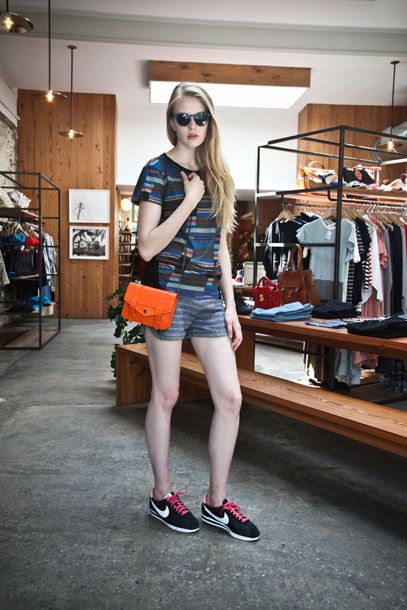 Bird
Owner Jen Mankins wanted to put together a look that said "summer in the city." She chose a Proenza Schouler tight jersey stripe tee ($285) and a T by Alexander Wang French terry stripe sweat shorts ($125) — both are lightweight heat-wave appropiate pieces. A Proenza Schouler PS1 large leather chain wallet ($785) and Warby Parker sunglasses ($95) impart color and coolness.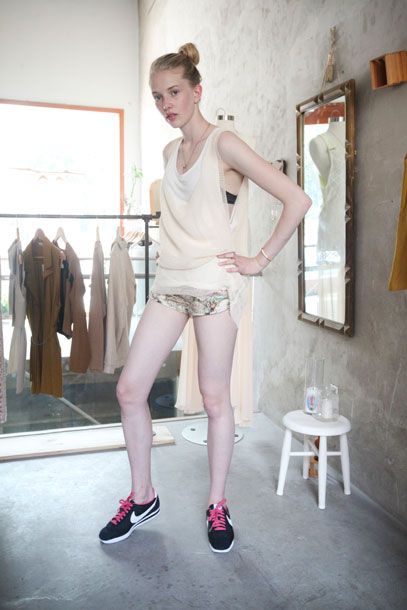 Gamine
Gamine owner Rose Toure went pale and minimalist with a simple white Meshit top $70 over Shoop shorts ($65) that really show off the color of the sneakers. To top things off, she added an antique porcelain hand neclace from Thistle and Bess ($200) and Gold Hearted rope bracelet ($36).