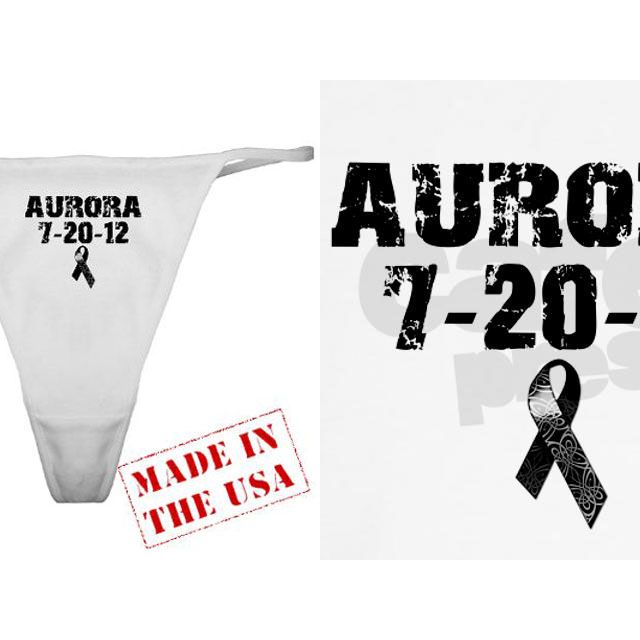 Going to go with: now, probably forever.
A CafePress spokesperson contacted us with the following statement:
CafePress is saddened by the tragedy in Aurora and our hearts go out to the victims and their families.

As you may know, CafePress is a marketplace of merchandise designed by its users. Every day users upload an average 20,000 designs with topics ranging from political to humor to social commentary and everything in between. We believe this design was created by a user with the best of intentions, meant for a t-shirt or other similar product, in support of the victims.

Unfortunately, at times, when uploading images users may inadvertently click the "add to all products" button when they upload a design. In most cases this is fine, but as you can see, this design may have a different meaning when presented on a t-shirt than it does on other items.

 In this instance, CafePress has taken action and removed the design from inappropriate products.

 We hope that clears up any confusion about our service.