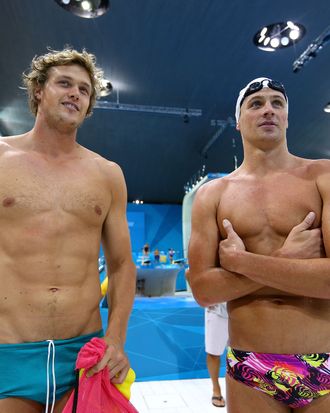 Playing hard to get.
Photo: Al Bello/2012 Getty Images
Ryan Lochte thinks a woman looks sexiest in "one of my long-sleeve button-down shirts and that's all," he tells Women's Health. But in case you haven't quite gotten to the point where you can plunder his closet in the nude, here's how to up your chances: "The second sexiest thing: white jeans," he says. Other windows into his psyche: He thinks Carmen Electra is hot, and instead of making eyes at girls, he prefers to "give a wink and come back later, because it keeps her thinking." You know, because he's a mysterious man like that.