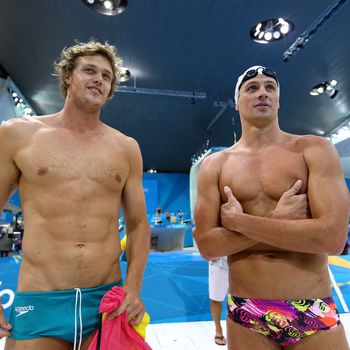 This picture is particularly impressive considering no one EVER looks good from this camera angle.
Photo: Al Bello/2012 Getty Images
The Olympic Games officially start tomorrow! Which means, if we survive tonight's derecho, that we will get to supply you with many pictures and even live footage of a shirtless Ryan Lochte for days on end! Also, this Australian guy — we've never heard of him before, but we like his … swimsuit.