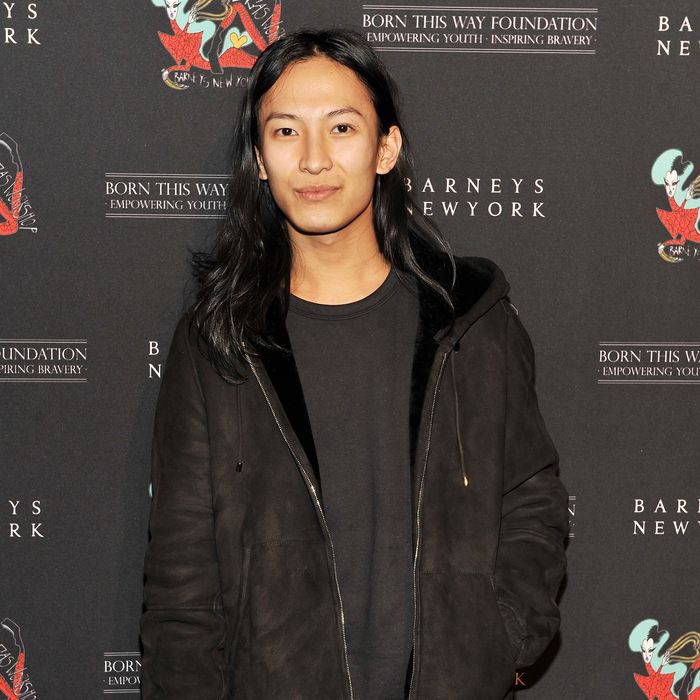 Alexander Wang.
Photo: Stephen Lovekin/WireImage
In March, Alexander Wang was sued by two former employees who claimed they were forced to work under "sweatshop" conditions — sixteen-hour days in a windowless room in Chinatown with no bathroom breaks or overtime pay, allegedly — and then fired when they complained about it. Wang swiftly denied the charges, enlisted a top defense lawyer, and commenced a detailed character assassination of the first plaintiff, Wenyu Lu. But regardless of how much merit the lawsuit may or may not have had, fashion hates cases of this nature (even trademark infringement is more glamorous than labor), so it's no surprise that the case was settled out of court earlier this month, according to WWD.
The details of the settlement weren't disclosed, so we don't know exactly how much (or even if) money was involved in the agreement. However, according to a letter dated August 1, both sides agreed to request to the court that the case be dismissed with prejudice, meaning that it cannot be appealed by either party. On Monday, New York federal court Judge Harold Baer granted this request, so that's the end of that.
No one from the plaintiffs' side has made an official statement yet (perhaps this was one of the terms of the settlement?), but a Wang spokesperson told WWD, "We are gratified that this matter has been dismissed, as the allegations were unfounded and completely false." So in other words, no fun courtroom-chic outfits for Alexander, which would've been the obvious highlight of this whole mess.