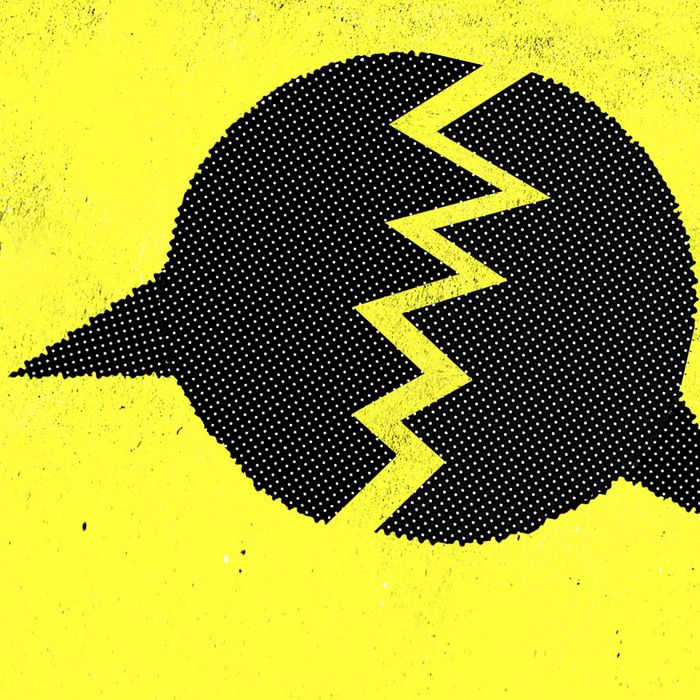 Married at 22, Aaron left Sarah the week her mother was diagnosed with breast cancer. Ten years and a second marriage later, they reunite to discuss the end. We agreed not to use their last names.
SARAH:
In my family you have to be divorced at least once, the average is twice. My dad was married three times, my mom was married twice, divorced twice. Both my sisters have been divorced twice. My brother's the only one who's been divorced once.
AARON:
We spent our first anniversary apart. We had a huge fight. Her mom drove to Boston from New York to pick up Sarah to take her off somewhere. I sat at home, drinking a bottle of Scotch and smoking on the fire escape.
SARAH:
I had a religious conversion because I met people whose families were together and I was like, I want to do that! Turns out you can't escape the way you were raised.
AARON:
I was raised by spitting atheists and I had never, as they say, darkened the doors of a church. I started going to church with Sarah every Sunday. I started off very skeptical. For a while we went to this African Methodist Episcopal church with excellent gospel music. That was a good fit for us; I could live with it for the music. Then the preacher would say something homophobic and I would get really pissed off.
SARAH:
Part of the difficulty in the relationship was that he did convert and at the time we weren't honest that he was doing it to be with me. Once we knew that it was really hard to be together because he had made this major life change that ultimately was a sacrifice to be with me and it wasn't really honest to he was.
AARON:
Basically we split up in this really terrible way.
SARAH:
It all came to an end the weekend of my MFA graduation, in Boston. I knew I was coming back to New York. I had actually won one of these housing lotteries. You put your name in and you get this three bedroom apartment for $30,000.
AARON:
The straw that broke the camel's back is that her mother is very much a part of her life. Her mother resented me and I resented her. We were always fighting about her mom. Every day her mom would call at 7:30 a.m. and wake us up and they would have a phone conversation. We almost bought a co-op apartment in Harlem with her mom. That fell through because I said no fucking way, I'm not living with your mom, I don't want your mom in my life.
SARAH:
I didn't end up taking the apartment because my mother came up to see me graduate and get my MFA and on the drive back to New York — I was going to do the paperwork on this apartment — she was like, "I have to tell you something. I have cancer."
AARON:
We had just had this huge fight about her mother. She was sobbing and I was saying all these nasty things about her relationship with her mother. The next week her mom gets diagnosed with potentially terminal breast cancer. The week before I had said, "I want your mother to be less a part of our lives." Now there's no way that's going to happen.
SARAH:
My mom's phobic of hospitals, so I knew she was never going to have surgery or do chemo or anything. We took all the money for buying the apartment and spent it on experimental cancer treatments.
AARON:
I went to find us an apartment and what I ended up doing was renting a studio apartment for myself and breaking up with her on a cell phone call.
SARAH:
That's when Aaron called me and was like, "This thing with your mom being sick is just too much for me to handle, I think we should take a break." We were looking for a reason to end it, basically. One of the things he said was, "You have to deal with your mom, and I think I want to explore being with men."
AARON:
I don't remember telling her I wanted to be with men directly, but it was implied as I moved to the village. I identify as a bisexual man and I told her that from the beginning.
SARAH:
So when he said, "We'll see how it goes and at the end of the summer see if we want to get back together," it was like, well, I'm off taking care of my mom and you're off kind of just sleeping around to find out who you are? I think I'm not going to wait around on that one. I'll let it go. I can't imagine wanting to get back together with you at the end of this one.
AARON:
Eventually I was like, let's work it out. She said, "No, you left me once, you'll leave me again."
SARAH:
And he did date guys for a while. I don't know the details of that. I think that he's had some serious relationships with women since then.
AARON:
I had smallest studio apartment in the West Village — I could barely afford it — I just chain-smoked and drank and smoked pot. I just medicated. I didn't even look at anybody for over a year. I was devastated. My heart was completely broken.
SARAH:
From the outside you look at it and say, "Your husband left you the week you found out your mother had stage three breast cancer." But in a way it was a gift because he let me be free to take care of her and he knew that it wasn't fair to have me keep taking care of him.
AARON:
We fought over our possessions. Middlemen delivering each other our belongings, we went to couples counseling briefly.
SARAH:
One day, a couple weeks later, I happened to be down in the West Village and I saw my car parked. And I was like, that's my car, that's our car. I'm looking in the window and I'm like, I have the key to that car on my keychain right now. I could just get in that car and drive it away. How weird, to think that our car was just sitting there and I had no relationship to it anymore.
AARON:
We had a really incompetent lawyer because we were young kids with no money so it took a long time for the actual divorce to go through.
SARAH:
I resented that I had to go and pay the money to get the divorce. I wanted him to be the one to file for divorce. And he just wouldn't do it. It was like once we'd broken up he didn't care. But I was like, I don't want to be legally married to you anymore. Not to mention that occasionally bills would show up. I kept getting parking tickets.
AARON:
Within six months she met this guy and fell in love and within a year or so of that she got married to him.
SARAH:
I met John about ten months after our split, and we got married three years later. I met him and it was like instant sparks, holy shit, this is intense. The next weekend I called him and I was like, "We can't do this, it's not the right time for me. I can't get carried away with some intense love affair while I'm still getting on my feet after getting divorced." He was like, "We'll go slow. I will call you. I will take you out to dinner once a week." That convinced me to give it a try. We dated for about two and a half years before we got married.
AARON:
They had kids. She would email me pictures of her babies. She would email my mom pictures of her babies. A little after a year, I started seeing people but it was always very tumultuous and brief. I've never really connected to anybody in that way. It was a very traumatic experience but much more so a very wonderful one, what I learned about life and love and all that.
SARAH:
Our cats both died relatively young around the same time. Years after the break up. I called him I was like, "Oh, Iris died." And then a few months later he called me and was like, "Oh, Stereo died, it's so sad."
AARON:
For many years I would get an email when she had a child or it was my birthday and I would email her on her birthday. Over the years we started corresponding now and again.
SARAH:
We finally had coffee, after ten years. I was taking this job in Ohio. I had never wanted to leave New York in my life so I was pretty sad. We met five days before I was moving. He sat down and told me all about his life. Year to year, the whole chronology.
He was like, "Well this is a real switch. I just talked for an hour straight." Usually it's the exact opposite, I'm the one talking and here he was rambling and I really hadn't said much. And what I had to say was my life was really good and what he had to say [was] his life had been a real struggle.
There was this great sort of moment where we were saying goodbye and we gave each other a hug and he said, "This is going to sound weird but I'm really glad that your life got better after we split up."
AARON:
She was reaching out to me in a strange way, I misinterpreted it. We both kind of got — it was a little upsetting for both of us, I think. We didn't talk for a little while and now we're friendly. And now we're doing this magazine article together.