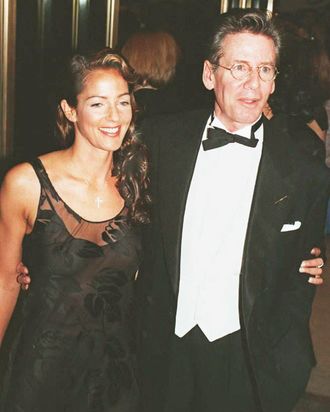 Interfacing in 1995.
Photo: JON LEVY/AFP/Getty Images
Both the designer and his ex-wife stopped by a surprise party in the Hamptons for Nan Bush, and a source told the Post, "Everybody was watching to see how they would interface, but they just ignored each other." Maybe neither Klein was having a particularly good time; after all, we're talking about a fête attended by people who use the word interface. Sounds like a real social detonation blast!