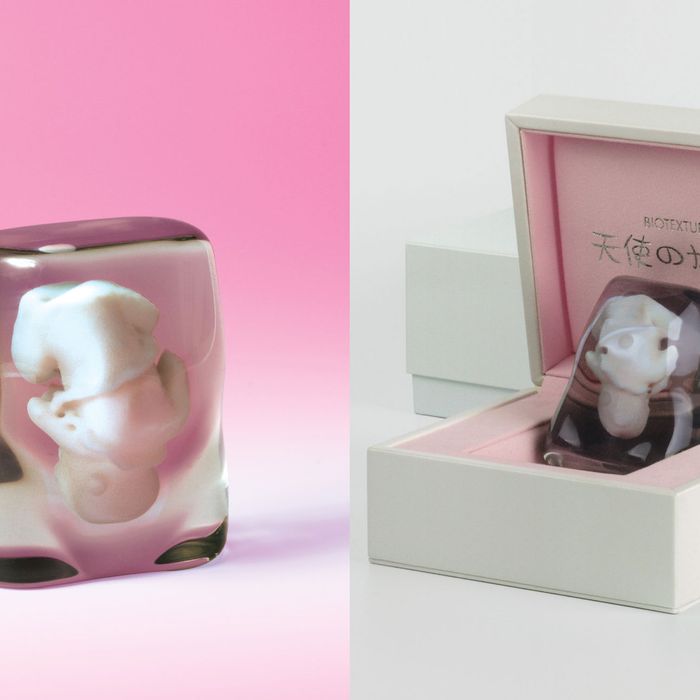 A Japanese company that makes 3D models for health educators is getting into the exciting, hopefully burgeoning business of fetus printing. Simply submit to an MRI and Fasotec will process the data for its 3D-printers, spraying white resin for the fetus parts and transparent resin for the torso parts to reveal "the shape of an angel," as the company website puts it.
The service costs about $1250, not including the cost of imaging.
"If you lay down more cash, customized sizes and shapes are also available, making it possible to create accessories such as pendants, fetus keychains and cellphone dongles," says medical technology blog Medgaget (h/t Triple Canopy).
In the video above, Fasotec recommends waiting until the ninth month, so you can make out its face.