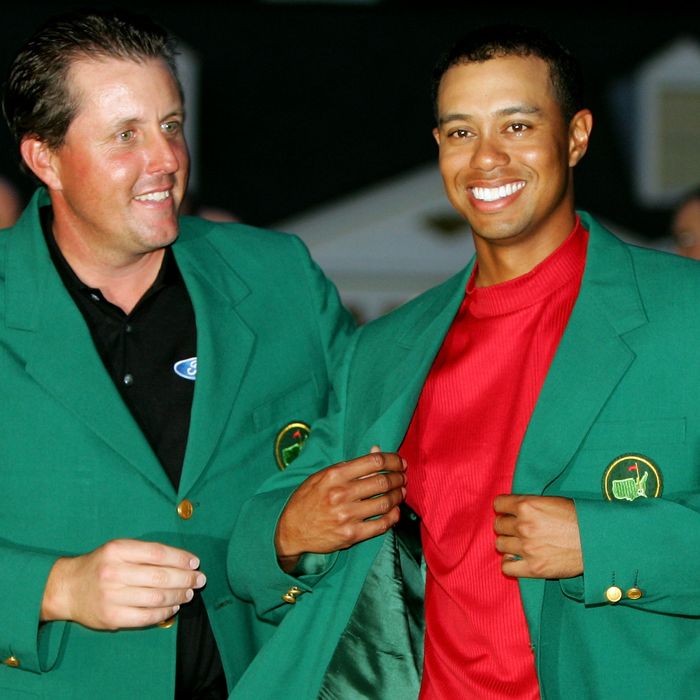 Photo: David Cannon/Getty Images
Former Secretary of State Condoleezza Rice and South Carolina businesswoman Darla Moore became the first female members of the Augusta National Golf Club today, according to the Wall Street Journal. The home of the annual Masters Tournament is best known for the Kelly green sports coats bestowed upon its members, and for staunchly defending its right — as a private organization — to keep out women. It also had no black members until 1990.
Though the club has long been criticized for its sexism, the issue came to a head this year when a woman, Virginia Rometty, was appointed CEO of IBM. IBM is one of the Masters Tournament's corporate sponsors, so its CEOs have historically enjoyed club membership. Until Rometty, that is.
She might have better luck next year. According to the AP, Rice, who recently joined the US Golf Association's nominating committee and Moore, a former bank executive and the first woman to appear on the cover of Fortune, have been on a secret waitlist for about five years.
In 2002, then-club chairman Hootie Johnson told the AP that the exclusion was less about who was playing the golf course than about who was hitting the club's four annual members-only shindigs.  
"Our club has enjoyed a camaraderie and a closeness that's served us well for so long, that it makes it difficult for us to consider change," he said.
Sorry, boys, the party's over.