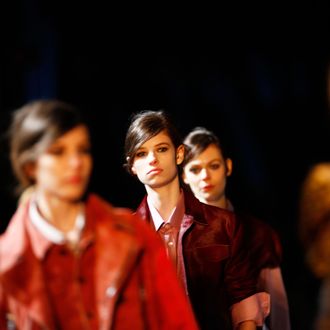 A look from Diesel Black Gold.
Photo: Brian Ach/Getty Images
The label announced this morning that their spring 2013 collection, set to show at New York Fashion Week, will be the last one designed by Sophia Kokosalaki. A cryptic press release included the following quote from the outgoing designer: "The last three years I have spent at Diesel Black Gold have been a very interesting and enjoyable experience." Yes, interesting. Her replacement will be announced in October.