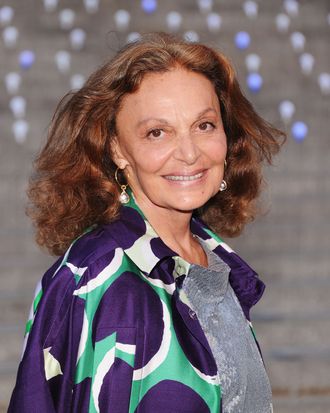 Photo: Jamie McCarthy/Getty Images
Joel Horowitz, who put in nineteen years as Hilfiger's business partner and CEO, will serve as the brand's new cochairman, running the board alongside the designer, WWD reports. His career highlights also include a stint at Polo Ralph Lauren Corporation, rising up the ranks to become president of Murjani International, Ltd. from 1986 to 1989, and a partnership at Global Brands Acquisition Corporation after leaving Hilfiger in 2003.
From the paper:
Industry sources said that Horowitz's intention is to take a stake in the company, and that he was brought on board "to help professionalize" DVF. Given Horowitz's track record, the goal could be an eventual initial public offering or outside investment.
An IPO? People love those. Another source called Horowitz "the best all-around person, and [DVF's] business will become explosive." Like a firework. Tear.