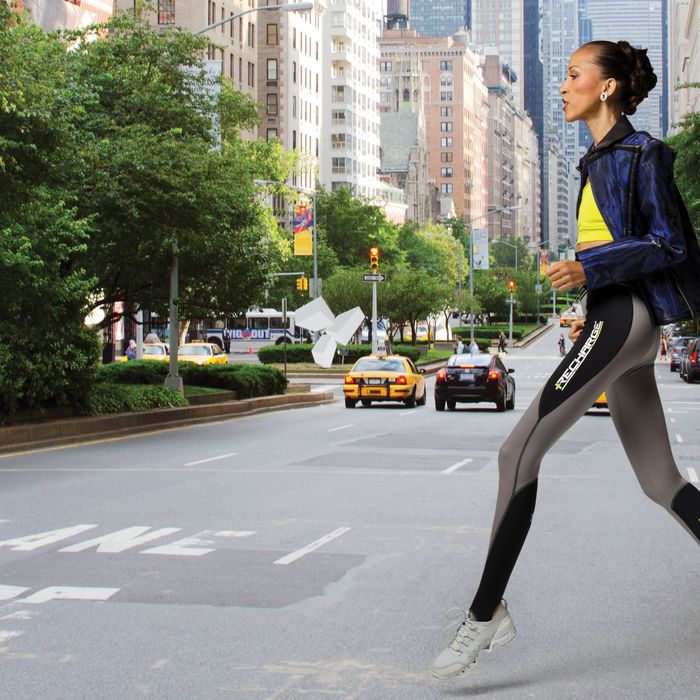 Photo: Courtesy of Opening Ceremony
Opening Ceremony's annual, limited-edition magazine (called OC Annual) goes on sale for $25 Sunday (to coincide with the Olympics' closing ceremony), and the debut issue focuses on … sports! Inside, the editors of DIS put together a spread starring Cleveland and Carol Alt, who traveled all the way uptown to pose in sportswear. But that's not all. From a press release:
In addition to beautiful photography by legends Bruce Weber and Walter Pfeiffer, the magazine includes a celebrity croquet story by Jessica Craig-Martin. Photographer Roe Ethridge and stylist Marie Chaix capture the sport of archery; Tim Barber and artist Terence Koh collaborate on a cycling story; Sean Thomas and stylist Julia Sarr-Jamois photograph the cream of British equestrian society; Katja Rahlwes and stylist Ondine Azoulay do a yoga story with Gaia Repossi. Photographer Poppy de Villeneuve and journalist Nathaniel Kilcer profile figures in youth sports including diving, judo, motocross, and lacrosse … Artist and New York Times infographic specialist Andrew Kuo charts his neurotic obsession with basketball.
Plus, expect appearances by volleyball player Gabrielle Reece and gymnast Alicia Sacramone and articles by writer Jesse Pearson, novelist Heidi Julavits, and filmmaker Lisa Rovner. The whole shebang was edited by Rory Satran, and it's available for iPads, with films and "games" (Pin the Altuzarra on the Angry Bird?). Whew! This post almost motivates us to hit the gym this weekend; instead, we'll probably curl up in bed with a pint of Chunky Monkey and some reading material, like OC Annual. Wink. Wink, wink.