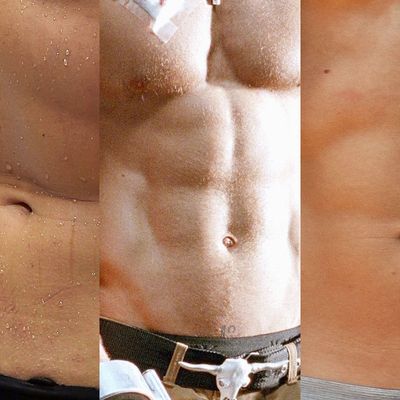 After discovering that Mitt Romney's running mate had half-naked pictures floating around, America has been waiting with baited breath for them to be uncovered. What would those political pectorals look like? Finely sculpted like a Ken doll? Smooth and tanned like a Greek god? Freakishly ripped like Arnold Schwarzenegger? White and pokable like the Pillsbury Doughboy? Obviously America needs to know what Paul Ryan is hiding under those billowing shirts. As noted ab admirers, we've prepared an exercise to get you warmed up for the momentous unveiling, which occurred today on TMZ. Click ahead to see if you can name some of the notable Ryan abs and guess which most closely resemble the vice-presidential hopeful's coveted absets.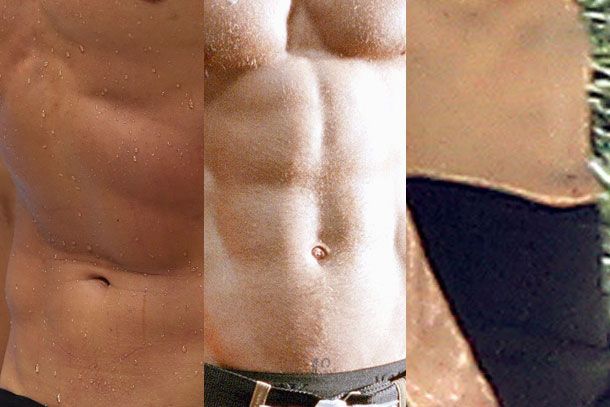 Mystery Ryan Abs, Take One
Guess the owner of each set of abs. Write it down, maybe. Then click ahead to see the answer …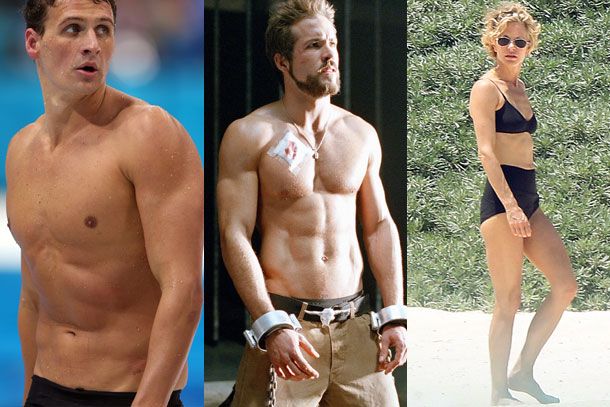 Ryan Lochte, Ryan Reynolds, and Meg Ryan
Ta-da! An Olympian, an actor, and a female Ryan.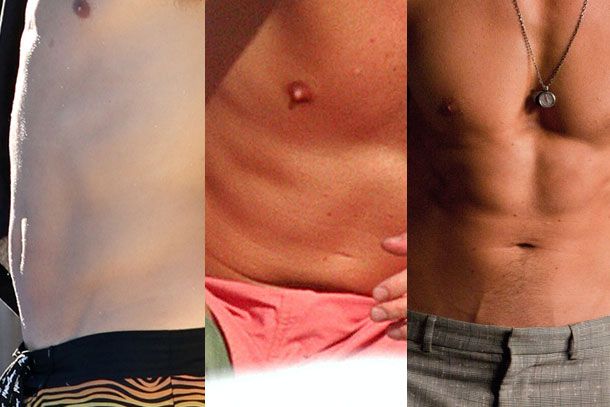 Mystery Ryan Abs, Take Two
Thinking?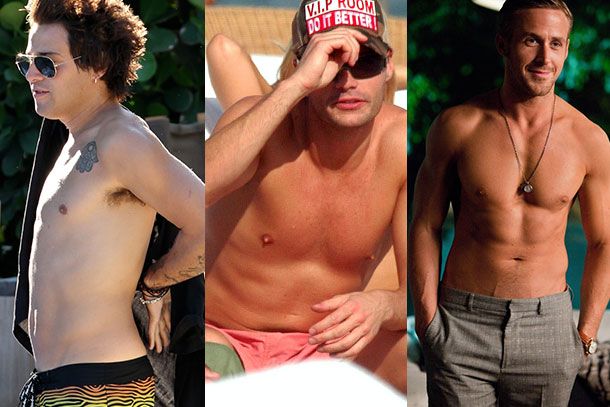 Ryan Cabrera, Ryan Seacrest, and Ryan Gosling
A big-haired pop star, a ubiquitous TV host, and RYAN GOSLING.
Mystery Ryan Abs, Take Three
Steady now … Wait for it …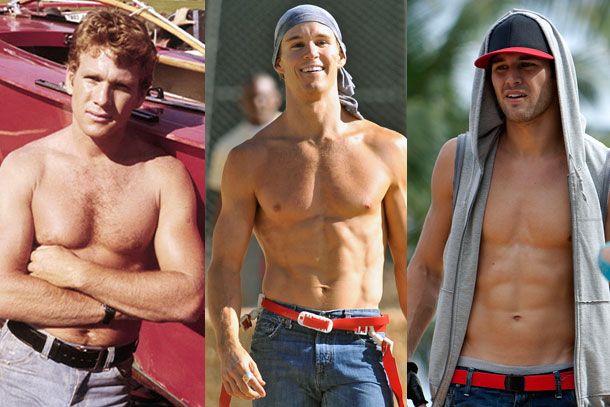 Ryan O'Neal, Ryan Kwanten, and Ryan Guzman
An actor, a TV vampire, and Channing Tatum's ab replacement in the new Step Up movie.