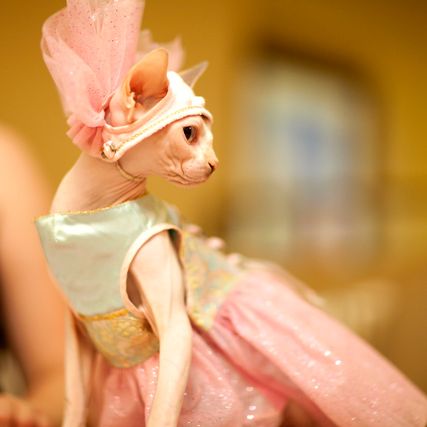 Matilda really knows her angles.
Photo: Katie Sokoler/Gothamist
This past week, the Algonquin Hotel held its annual cat fashion show, starring this very patient hairless beast wearing a sassy pink tutu on her head.* Understandably, she looks quite pleased with herself. You can see more photos of these glamorous creatures — including the hotel's resident feline, Matilda —  over at Gothamist.
* This post has been corrected to show that the hairless kitty pictures is not, in fact, Matilda. For the record, Matilda has a coat of very thick and lustrous fur, but was not in the mood to dress up this year.