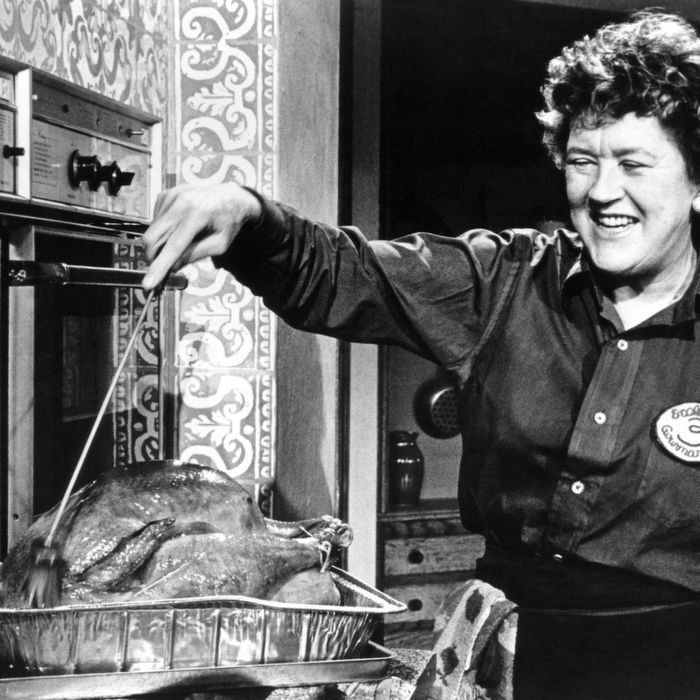 Photo: Paul Child/Everett Collection
Today would have been Julia Child's 100th birthday, and although the author of Mastering the Art of French Cooking died in 2004, she is far from forgotten. Even those who will never get around to cooking her coq au vin can enjoy PBS's remix of The French Chef.
Child was the inspiration for both a classic Dan Aykroyd skit on Saturday Night Live …
… and video artist Martha Rosler's Semiotics of the Kitchen (1975), in which "an anti–Julia Child replaces the domesticated 'meaning' of tools with a lexicon of rage and frustration."
And who could miss today's Google Doodle?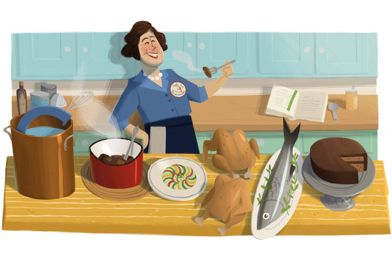 May we all be played by Meryl Streep in the movie version of our lives.