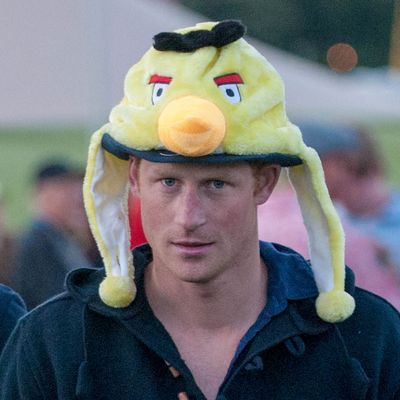 Prince Harry of Wales
Photo: Insight News & Features, Inc.
Prince Harry attended a music festival in Wiltshire, England, over the weekend, dressed casually and sporting a novelty Angry Birds–themed hat, because that's the sort of thing British people do on days out. Why bother with crowns when this is an option?