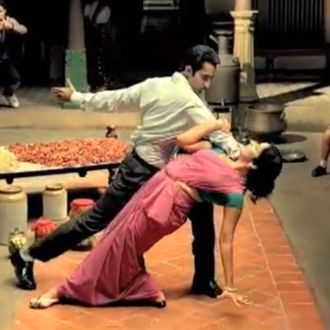 Over-the-counter revirginization has come to India, but its reception has been mixed. According to BBC News, Mumbai-based pharmaceutical company Ultratech is poised to capitalize on the country's changing sexual mores with 18 Again, a vaginal tightening cream. Although young people in India are marrying later than their parents, premarital sex is still frowned upon in many families.
"Men still hope they're marrying a virgin but more girls in India, at least in the towns and cities, are having sex before," Dr. Mahinda Watsa, a popular Indian sex advice columnist and gynecologist, told BBC News. 
18 Again is likely to appeal to the women Dr. Watsa says write to her asking how to convince their future husbands that they're still virgins, but the National Federation of Indian Women worries that the cream will only reaffirm the patriarchal taboo.
Indeed, 18 Again's Bollywood take on "Like a Virgin" (commercial below) and Ultratech owner Rishi Bhati's claims the cream will "empower women" by "building inner confidence and boosting her self-esteem" raised eyebrows in certain corners of the Internet earlier this month, but Bhati tells BBC News the cream isn't for revirginization in the literal sense. "We are only saying, 'feel like a virgin' — it's a metaphor," Bhati said. "It tries to bring back that feeling when a person is 18." And nothing says "inner confidence," "empowerment," and "self-esteem" like being a high school senior again.
The cream, which contains gold dust, aloe vera, pomegranate, and almond, costs $44.