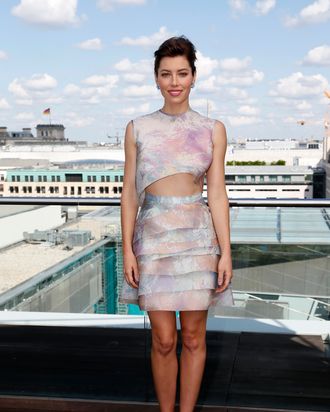 Photo: Franziska Krug/Getty Images for Sony
Jessica Biel wore a printed dress to a photo-call for Total Recall in Berlin, Germany today. She accessorized with blue peep-toe sandals and jewel earrings.
Do you like her crop-top look, or does that slice of skin look odd to you?
Update: The dress is from Christian Cota's spring 2011 collection.