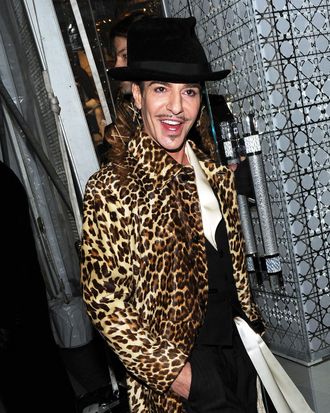 John Galliano.
Photo: Jason Kempin/Getty Images
A kilt-clad John Galliano was reportedly seen dining at Sunset Tower's Tower Bar restaurant in West Hollywood with former LVMH executive Katherine Ross on July 21, and has since been looking for an apartment in the area. According to The Hollywood Reporter:
The next day, Galliano, with longtime Parisian partner Alexis Roche, visited L.A. friends, dropping the hint that Roche would like to style celebs, and that they're looking for an L.A. apartment, since the designer has finished his long stint in recovery.
Well, that could be a nice change for him! And everyone knows how well the blond-hair-and-beanie combo goes over out there.