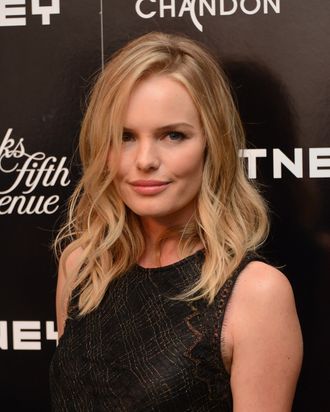 Actress Kate Bosworth attends 2012 WHITNEY ART PARTY Sponsored By Theory And Saks Fifth Avenue At Skylight Soho on June 6, 2012 in New York City.
Photo: Andrew H. Walker/Getty Images
Kate Bosworth nonchalantly announced her engagement to Michael Polish in a recent blog post, referring to the director as "my fiance" but offering no mention of any schmaltzy proposal antics. (Boo.) The couple has been dating since last August; congratulations to them both. Now, will Kate's wedding dress be made of cotton?