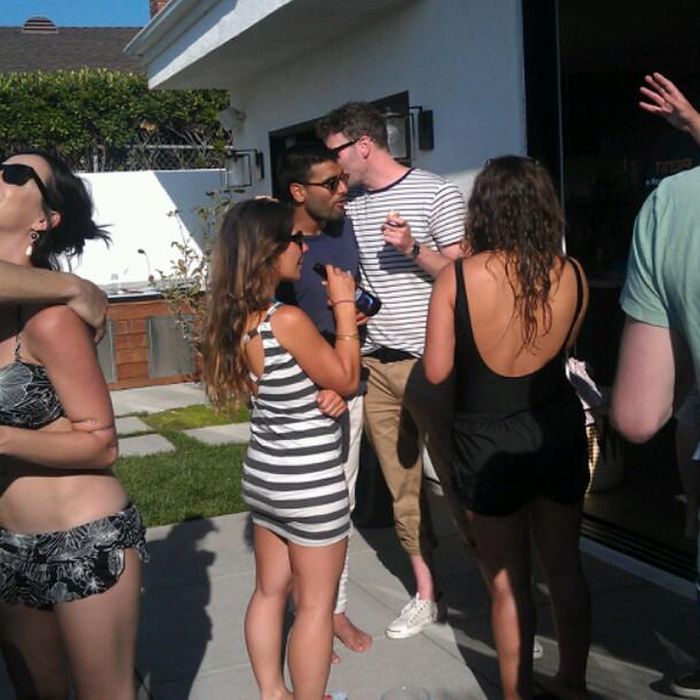 John Mayer and Katy Perry.
Photo: Coleman-Rayner
We gave in to our wildest imaginings about Katy Perry and John Mayer yesterday, but truth be told, we're still holding on to a shred of hope for Baptiste to swoop in and stake his claim (and preferably carry her off on his motorcycle through an exploding desert). Unfortunately — well, for that plotline, at least — more photos of Perry and Mayer looking snuggly have surfaced, this time from a pool party (no, not this one) on August 4. According to Us Weekly:
They hugged each other and splashed around… They were all over each other, making out! Neither of them is exactly shy.
They also wore twin hair buns! Adorable.