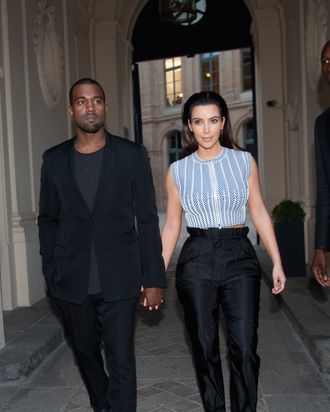 As part of Kim and Kris Humphries's divorce proceedings (and likely some sort of upcoming E! series that we'll watch on the elliptical at the gym while the treadmill people judge us), the basketball player sent a Nordstrom box to Casa Kardashian. And guess what was inside — a deposition subpoena for Kanye West. From the Daily News:
"Our process server rang the doorbell and amazingly [Kim] answered … He asked if (West) was present, and she said he was on the telephone," Humphries' lawyer Marshall Waller explained to the judge. "If Mr. West's attorney ever calls us back, we'll be happy to have a talk. But as a practical matter, that hasn't happened. We're jumping through hoops. We'll probably have to serve him in public."
See you at Fashion Week, Marshall!