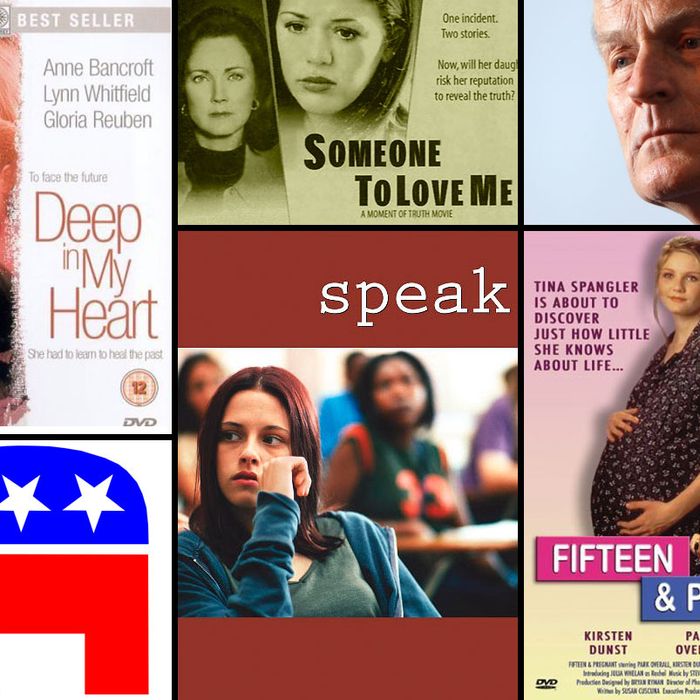 Republicans are airing sexual ignorances this week. Representative Steve King of Iowa has "never heard of" statutory rape causing pregnancy; Senate nominee Tom Smith thinks "having a baby out of wedlock" is "similar to" rape;  and, of course, there's Todd Akin. Have these guys never watched Law & Order: SVU or browsed movie listings on Lifetime? Rape narratives are a primetime TV staple these days, rivaled in volume only by Real Housewives and Ryan Seacrest's face.
To speed the sexual education of the GOP, we have paired ten Republicans' ill-conceived rape comments with cinematic antidotes from the Lifetime TV oeuvre. Movie night at the Tampa Hilton, anyone?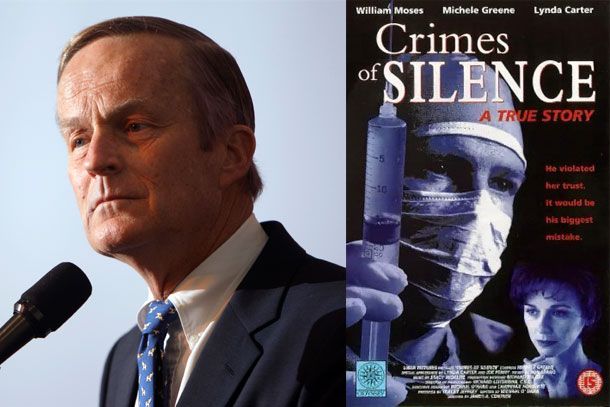 GOP Rape Comment: Representative Todd Akin of Missouri: "From what I understand from doctors [pregnancy from rape] is really rare. If it's a legitimate rape, the female body has ways to try to shut that whole thing down." Lifetime TV Antidote: She Woke Up Pregnant, from Lifetime's Crimes of Silence series: "A sleazy dentist sexually assaults his patients while they are under heavy sedatives after he performs dental surgery on them. One woman gets impregnated from such an incident and decides to fight back." Relevant Dialogue: "Around the time that you performed my oral surgery, I became pregnant." "Oh, congratulations." "But the father is not my husband and I have never been unfaithful." "Well, I'd say that's a medical miracle." "I believe I was raped, doctor."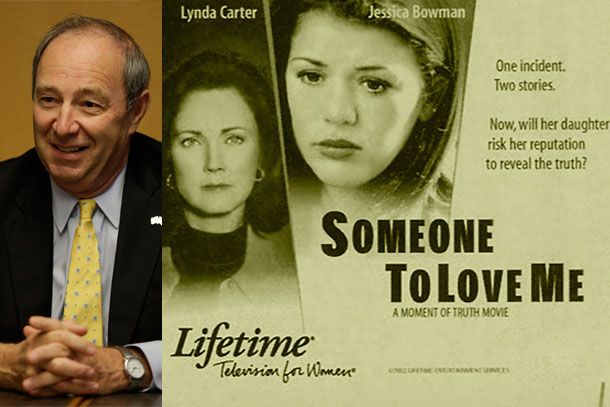 GOP Rape Comment: Asked about Akin, Senate nominee Tom Smith of Pennsylvania describes a relative who "lived something similar" to rape. What horrible act of violence did this woman endure? "Having a baby out of wedlock. Put yourself in a father's position. Yes, it is similar." Lifetime TV Antidote: Someone to Love Me: A Moment of Truth Movie, featuring Lynda Carter and dramatizing the difference between stigmatized consensual sex and rape, and the perils of blurring the line: "Cayley Young is brutally raped by a fellow student. But coming forward isn't easy for the teen; she fears that her promiscuous past will be used against her. Will Cayley's rapist be brought to justice, or will her tainted reputation get in the way?"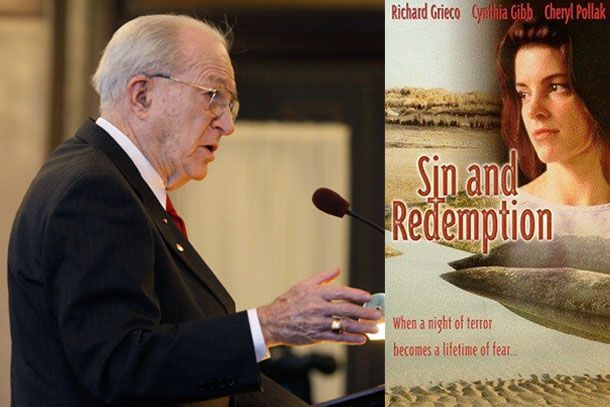 GOP Rape Comnent: Right to Life leader Dr. Jack Willke, who bears some blame for the no-pregnancies-by-rape myth, discussing Akin's controversy last week: "This is a traumatic thing — she's, shall we say, she's uptight. She is frightened, tight, and so on. And sperm, if deposited in her vagina, are less likely to be able to fertilize. The tubes are spastic." Lifetime TV Antidote: Sin and Redemption, starring the guy who killed Sheriff Lamb with a baseball bat on Veronica Mars, as a rapist: "The emotional distress of being raped and never getting a look at the culprit is a lot to handle. As if that's not traumatic enough, the assault left Billie pregnant and without her parents' support … Years later, Billie and her husband face a horrible family tragedy that implicates her assailant. You won't believe who it is!"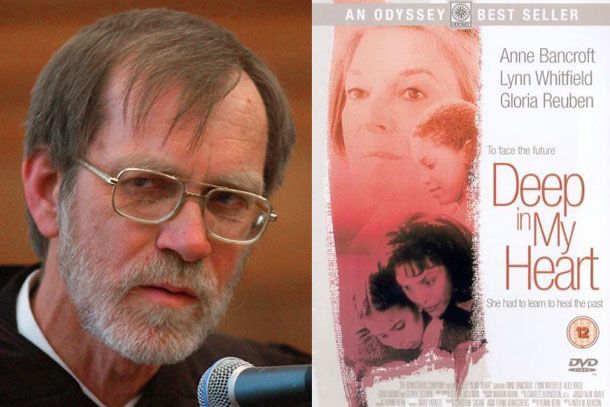 GOP Rape Comment: Bush-appointed Judge James Leon Holmes of Arkansas: "Concern for rape victims is a red herring because conceptions from rape occur with approximately the same frequency as snowfall in Miami." Lifetime TV Antidote: Deep in My Heart, 1999. "Health problems inspire Barbara to find her biological mother for answers about her medical background. But this African-American woman is shocked when she discovers that her mom is a white woman who was raped by a black man." Though helpful on the rape front, this is perhaps not the best choice for a white Deep South conservative for, um, other reasons.
GOP Rape Comment: Pennsylvania State Representative Stephen Freind, on the odds of getting pregnant from rape: "one in millions and millions and millions" because victims "secrete a certain secretion" that zaps sperm. Lifetime TV Antidote: The Price She Paid, starring Loni Anderson: "Lacey was raped 12 years ago and bore a son as a result. She tried putting the assault behind her but now she's in for quite a shock. Her attacker is getting released from prison and is asking to spend time with his kid. And that's not all he wants." A 1992 Los Angeles Times review notes that this "schlocky, silly" film "could easily qualify as low camp if it didn't deal with a subject so inherently unlaughable."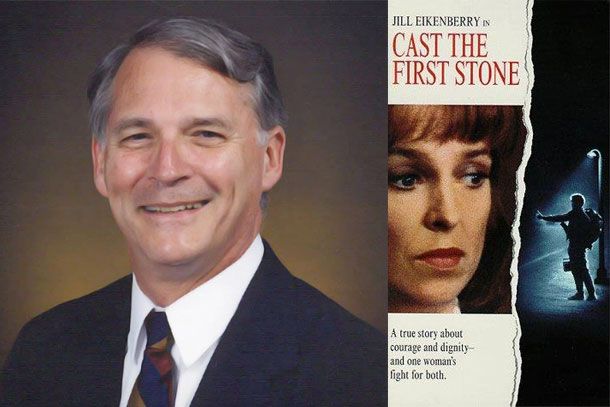 GOP Rape Comment: North Carolina State Representative Henry Aldridge, "The facts show that people who are raped— who are truly raped — the juices don't flow, the body functions don't work and they don't get pregnant. Medical authorities agree that this is a rarity, if ever." That quote appeared in his Associated Press obituary, God rest his soul. Lifetime TV Antidote: Cast the First Stone: The Diane Martin Story, based on a true story: "On her way home from a religious retreat, Diane Martin is brutally raped by a hitchhiker. Overwrought with shame and guilt, the devoted schoolteacher doesn't report the incident. Then Diane discovers she's pregnant."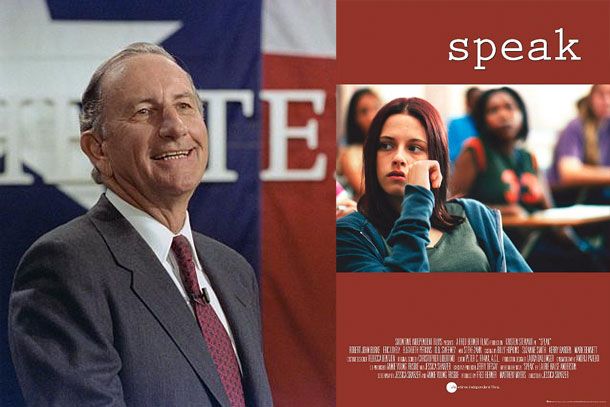 GOP Rape Comment: Texas gubernatorial nominee Clayton Williams, according to a 1990 AP report: "He compared the cold, foggy weather spoiling the event to a rape, telling ranch hands, campaign workers and reporters around a campfire, 'If it's inevitable, just relax and enjoy it.'" Williams later explained, "That's not a Republican women's club that we were having this morning. It's a working cow camp, a tough world where you can get kicked in the testicles if you're not careful." Lifetime TV Antidote: Speak, starring a mute Kristen Stewart in 2004: "When well-adjusted and outgoing eighth-grader Melinda Sordino is traumatized by something that happens at a summer party, she's stunned into absolute silence. Her closest friends shun her, and she enters the first year of high school as a social outcast." Speak contains modern cinema's second-best female locker room attack scene, in which a rapist's crime is revealed in front of an entire field hockey team. Metaphorical testicle kicking ensues. Relevant Dialogue: I WAS RAPED, written in block letters in a notebook.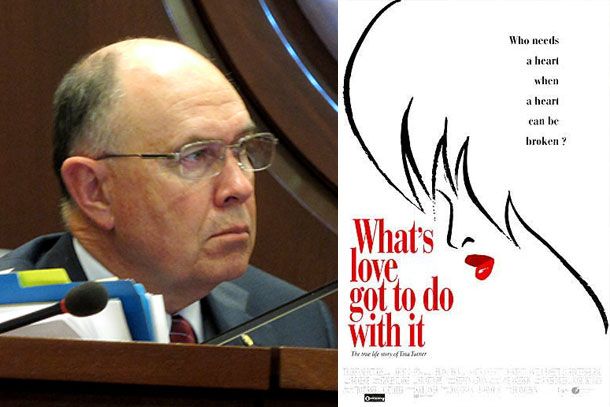 GOP Rape Comment: Idaho State Senator Chuck Winder, expressing disbelief that rape can occur within marriage: "I would hope that when a woman goes in to a physician with a rape issue, that physician will indeed ask her about perhaps her marriage, was this pregnancy caused by normal relations in a marriage or was it truly caused by a rape." Lifetime TV Antidote: What's Love Got to Do With It, which earned Oscar nods for Angela Bassett and Laurence Fishburne before entering the Lifetime rotation: "Behind her professional success, Tina Turner endures abuse, rape and beatings from her violent husband. Eventually she gathers the courage to leave Ike and embark on a solo career."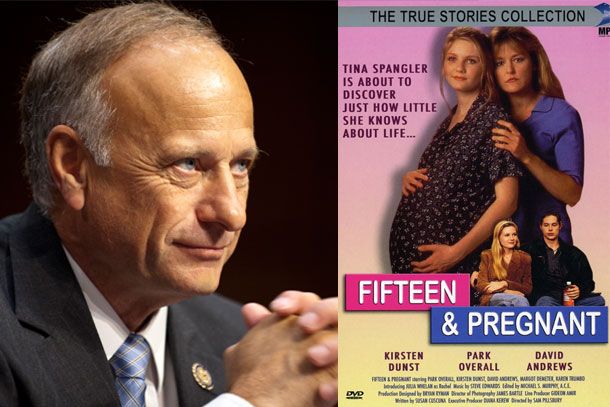 GOP Rape Comment: Representative Steve King of Iowa, on pregnancy resulting from statutory rape: "Well I just haven't heard of that being a circumstance that's been brought to me in any personal way." Lifetime TV Antidote: Though I found no clear statutory rape pregnancies in the Lifetime oeuvre (Unless the incest pregnancy in Lies in Plain Sight occurred during the victim's teen years? Holler in the comments if you watched it) there are many narratives attesting to the fertility of minors: Fifteen and Pregnant, starring a young Kirsten Dunst; Mom at Sixteen, featuring "overbearing mother" Jane Krakowski; Too Young to Be a Dad, in which a young Paul Dano knocks up a high schooler; Plain Truth, in which Mariska Hargitay investigates Amish teen Alison Pill for leaving a newborn to die in a field.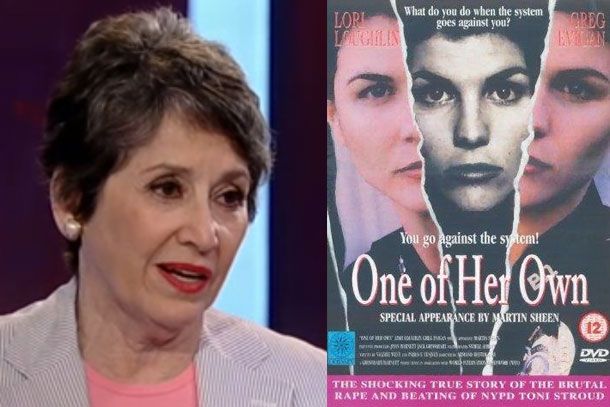 GOP Rape Comment: Fox News contributor Liz Trotta, arguing against resources and justice for military rape victims: "Now, what did they expect? These people are in close contact." Lifetime TV Antidote: One of Her Own, starring Lori Loughlin and based on the true story of a uniformed rape victim who did not expect sexual assault, but did want justice: "Toni Stroud is a cop trainee on her way up the ranks. She loves her job and is respected by her fellow officers — till the day one of them rapes her. The true story shows the nightmare that follows as the police force turns their back on Stroud, and even worse, defends the man responsible for her assault." Relevant Dialogue: "A young woman in the community has accused Charlie Lloyd of rape." "What?!" "He's still welcome here." "What a crock. I know who it is, it's that slut."