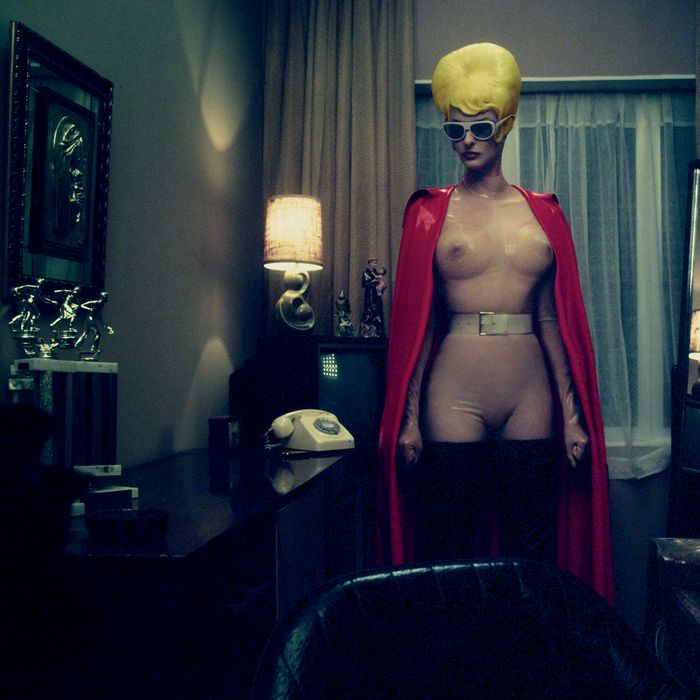 Linda Evangelista, shot by Steven Klein.
Photo: Courtesy of W
Fashion always loves a "listless housewife" shoot (look, a model in head-to-toe Alaïa tussling with a Weedwacker/boiling eggs/wiping tomato sauce off the floor — the irony!), but for W's September issue, Steven Klein brought some unexpected breasts into the equation. Model Linda Evangelista poses in various states of undress in and around her cul-de-sac home, but instead of normal skin and boobs beneath her unzipped catsuit, there's a Barbie-style faux-vagina and other latex body parts. You see, she's an action figure who emerges from her boring conventional identity to wear shiny leather jumpsuits and red capes with nothing underneath, and she has grand plans to handcuff some guy to that pink-duvet-covered twin bed and get all Fifty Shades of Grey on him. See an exclusive first look at the editorial in our slideshow.