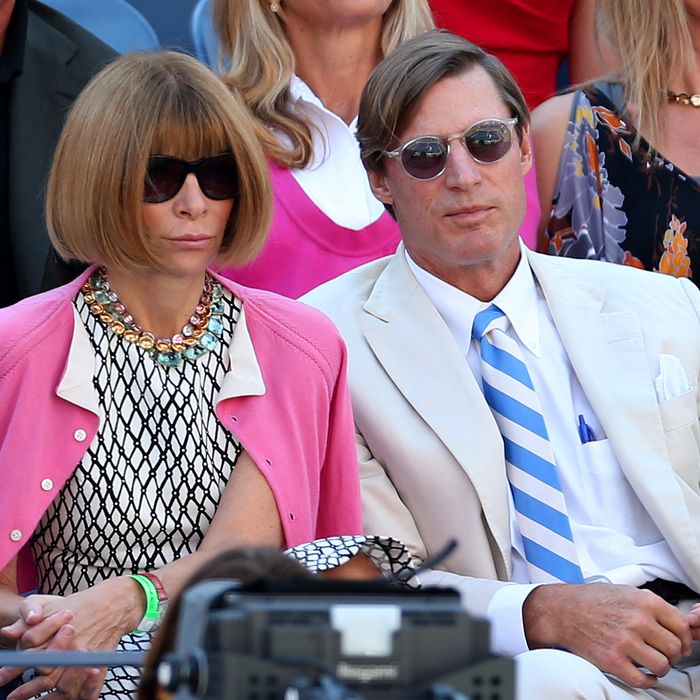 Photo: Matthew Stockman/2012 Getty Images
The 2012 U.S. Open concluded its two weeks' worth of play today with Andy Murray's first Grand Slam triumph, following Serena Williams's win yesterday. Though the tournament's first few days were a bit low on A-list attendees, plenty of boldface names hit center court over Labor Day weekend and continued making the trek to Queens (okay, they probably have car service) as the tournaments entered their final stages. Ryan Lochte wore a very dapper suit one time!
Other notable racquet sports fans popping up at center court included Anna Wintour, Nicole Kidman, Aretha Franklin, and Pippa Middleton — who sat center court two days in a row and was reportedly a (special) guest of Roger Federer — but believe it or not, the most regular celeb attendee proved to be LMFAO's Stefan Gordy. In other words, lots of people will have had their views obstructed by his big curly hair, poor things. (More than a few celebrities, perhaps slightly less interested in the tennis, also enjoyed the hospitality of sponsor Moët & Chandon's box … and, you know, the free Champagne.) Click through our slideshow to see the stars who've been spotted at Flushing Meadows.