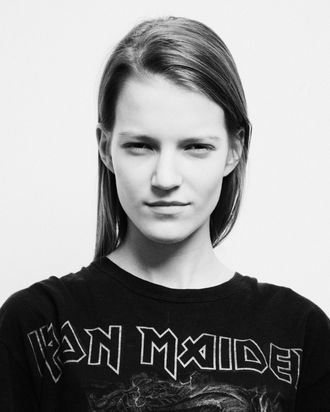 Photo: Courtesy of Elite Model Management
Little does the modeling industry know, Julia Suszfalak would be its ideal spokesperson for dropout prevention. When the eighteen-year-old from Poznan, Poland, was scouted during a shopping trip in January, she put off calling the agency, instead focusing on her dream of becoming a legal prosecutor. That is, until she lost her high school's History Olympics ("and I'm really good in history," she adds), and decided to shake things up a bit. After signing with Gaga Models, who sent her to New York, she was added to Elite's register and booked a total of thirteen shows for the fall 2012 season, including a Burberry exclusive and the closing slot at Just Cavalli in Milan. "They had me on the list, but I didn't know that my number was the last one," she remembers. "I was waiting for my number to be called, and they said, 'Okay, go,' and I walked, and it was the end, so I was like, I closed the show!" But what's most impressive is Julia managed to stay in school all along, and might even skip next spring's runways to study for her final exams. The Kate Moss lookalike recently stopped by our offices to talk about posing for German Vogue, listening to Pink Floyd, and weirding out Arizona Muse.
Tell me about your childhood.
I was born in Poznan, Poland … My mom is my best friend and I'm an only child. I have a lot of close friends and I can tell them nearly anything, but with my mother, I can show my emotions whenever I want. She had me when she was eighteen-years-old, so she couldn't go college. When I was five, she ended up going to school and now she has an important job. My dad is so funny and he worries about me, but he's always so calm. Growing up, I was a 'pink' girl, like a princess, and I loved my Barbie. But I would also run everywhere, so I started to play basketball. I didn't see a future for myself in the sport — I always wanted to be an actress, or a journalist. But when I was fourteen or fifteen, I started reading crime fiction. It was so fascinating — the blood everywhere. And the university of law is very prestigious in Poland. I wanted to go there, and find a job in the criminal field, like a prosecutor.
How were you discovered?
In January, I was shopping with my mother after school one day, and the scout came up to me and said, "You must be a model." And I said, "No, I'm not." And he said, "You must go to the agency." And I said, "No, maybe not," because I had always dreamed of being a prosecutor. I thought, Models are all about beauty and sweetness and I'm not like that. He gave me his contact information anyway. Then, I had the History Olympics at school in Poland — it was a big one, and I'm really good in history. But I didn't win, so I was so angry, and I thought, I must do something with my life. So I went to the agency, Gaga Models, and signed the contract. And a few days later, it was the casting for Elite in New York and I got it, so I immediately went to New York City and started castings. I met a lot of famous fashion people and I didn't really know who they were. Every day, my agent had to explain to me who I'd be meeting. I met Steven Meisel's assistant and she had to explain to me who Steven Meisel is.
During the fall 2012 season you booked a Burberry exclusive. How did that come together?
Well, I was really surprised because after New York, my agents said I would just go to Milan and Paris, so I flew home to Poznan for two days to celebrate my eighteenth birthday. Then, the same night, my agents said that I had to go to the fitting for Burberry. So I flew out to London, then I came back to Milan for the Gucci casting, and I went back to London for the Burberry show … I met a lot of top models there, like Arizona Muse. Her style is so rock-y, like grunge. I really love her, and now, when I think about it, I was so stupid. I went up to her like, Can I take your picture? And she looked at me like I was odd, and asked me if I was a model. And I was like, Yes, yes, can I take your picture?
You also went to Haute Couture and walked for Armani Prive.
Giorgio Armani was so nice. He's very focused on his work, and I really admire him for it. All of the other brands have someone who does the styling, chooses the outfits, or something like that. But with Armani, it's different. He likes to watch everything, [to see] who is working well and not well. He picks the models, not the casting director. When I had my outfit on, he wanted to make sure everything fit, and I was so shocked that the designer himself came up to me. To be honest, I was afraid of him, because he holds all of the brand's power, but he's actually so nice.
Let's talk a bit about your editorials, like the one you did for German Vogue.
It was my favorite shoot. I had so much fun working with Markus Pritzi. He takes care of his models. The editorial turned out great, but it was a lot of hard work, because it was two days of shooting, and it was sports-themed. We had eighteen outfits to choose from, but you know I love basketball, so I was in heaven. I was jumping up and down, I was riding a bike, doing gymnastics … When I came back to Poland, I should have gone to school, but I was too tired. I slept all day because it was like spending two days at the gym.
That's an important point. You're still going to school throughout all of this.
Yes. School is, for me, the most important thing. This will be my last year of high school, and then I have to take important exams to get into the university. But my teachers said I could take a month off for the last set of fashion weeks. When I came back, I worked really hard, and they said I had good marks — that I had better marks than my friends [who] go to school all the time. I'm going to walk this season, but I don't think that I'm going to do the fashion weeks in the [spring], because I don't think I would be able to pass the exams. But after the exams, I'm thinking about taking a two-year break to travel and work … I hear a lot about models who don't want to go to high school because they want to make this their career. I think that's stupid, because finishing school is so important. Modeling is a great job, but when it winds down, you can come back to your country and start working, or studying something at the university. I'm really upset that a lot of really young models don't think about this.
Shifting gears, tell me about your eating habits. Do you have to keep a diet?
I'm trying to, but I really love to eat candy. I've never had a weight problem because I played basketball, and I was always tall and skinny. But now that I've stopped training every day, my agents said that I need to do something, so I started practicing yoga, and now I can eat whatever I want to eat, like sandwiches. When I hear models that are like, I can't eat that, I'm on a diet, I'm like, Come on! You can eat it! You shouldn't eat a whole pizza, but you can eat one piece or two — it's not so bad.
What type of music do you listen to?
Rock music, like Pink Floyd and Iron Maiden. Also, Sting and The Police — they're my favorite. I started listening to all of that because my father listens to it. When I was a child and I wanted to hear Rihanna and Britney Spears, he would turn on Pink Floyd.
Finally, if you could meet anyone, dead or alive, who would it be?
Cleopatra — because she's the strongest woman that I've ever read about. Even stars like Audrey Hepburn or Marilyn Monroe, or Coco Chanel, they were tremendous women, but Cleopatra was the strongest one. She paid a lot of attention to her career and she used men to make it a big one. In ancient Egypt, it was very difficult to be queen. She had a lot of power.
Model Profile: Julia Suszfalak
Explore other rising stars (plus all the big names) in our extensive Model Manual, featuring runway pics, glamorous editorials, model bios, career timelines, and more.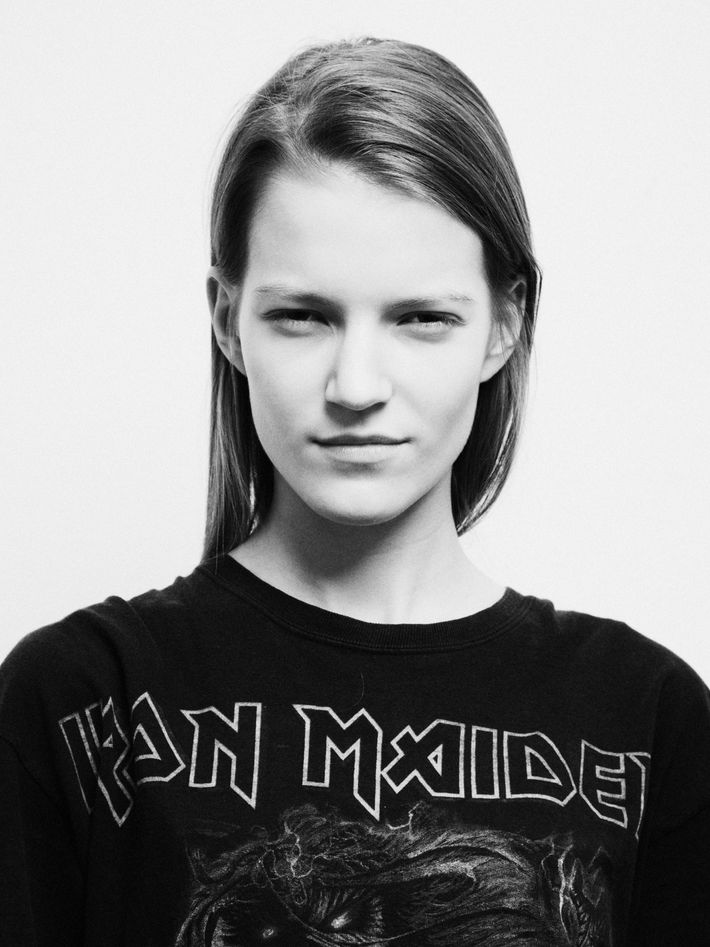 Test shot, 2012.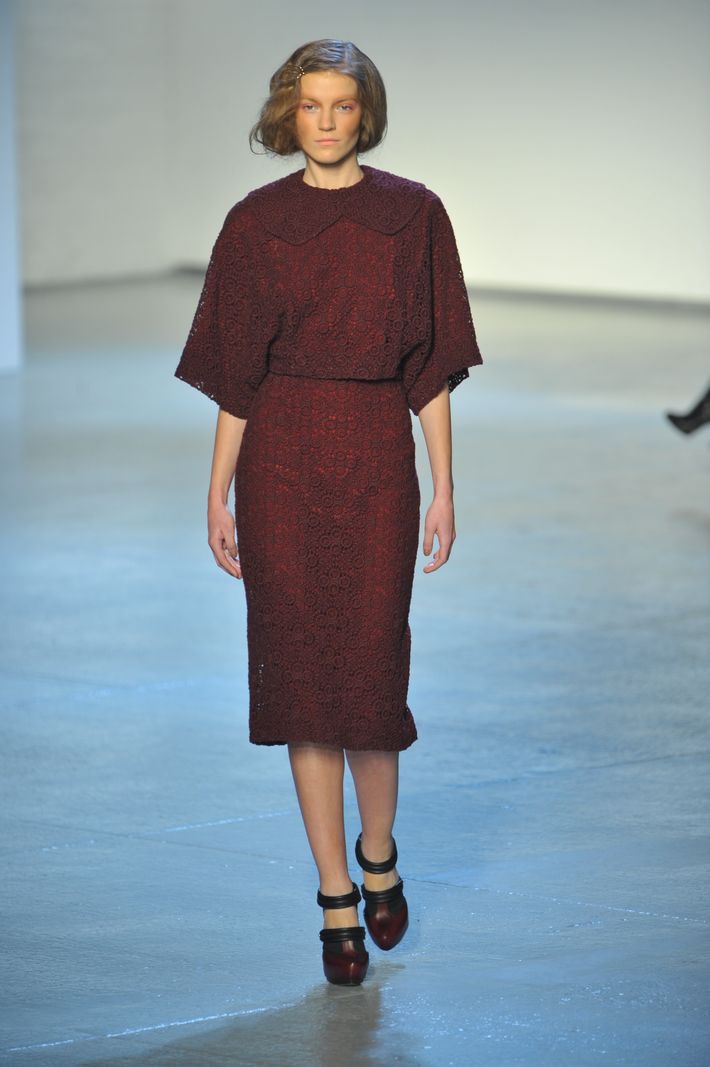 Walking the fall 2012 Rodarte show in New York.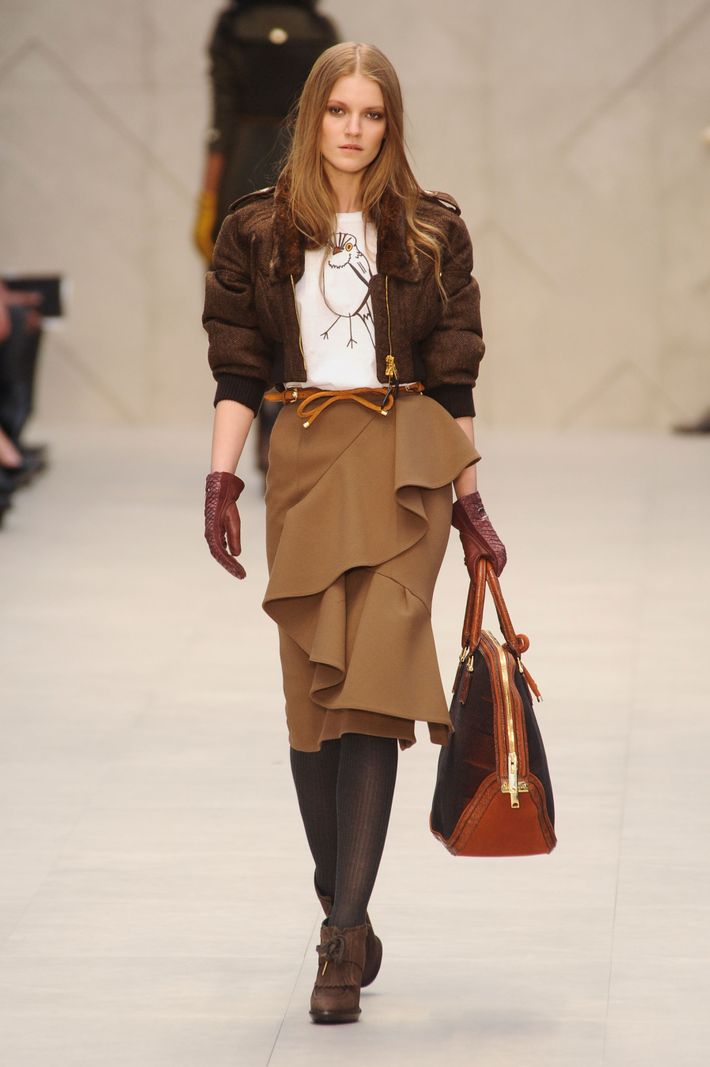 Walking the fall 2012 Burberry show in London as an exclusive.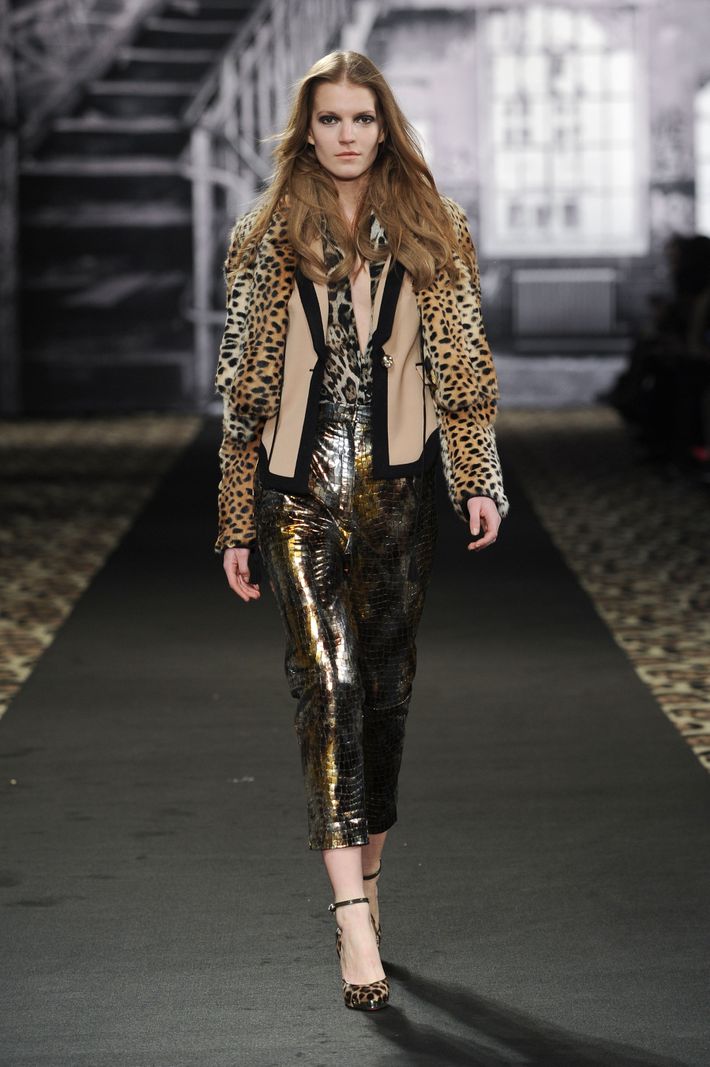 Closing the fall 2012 Just Cavalli show in Milan.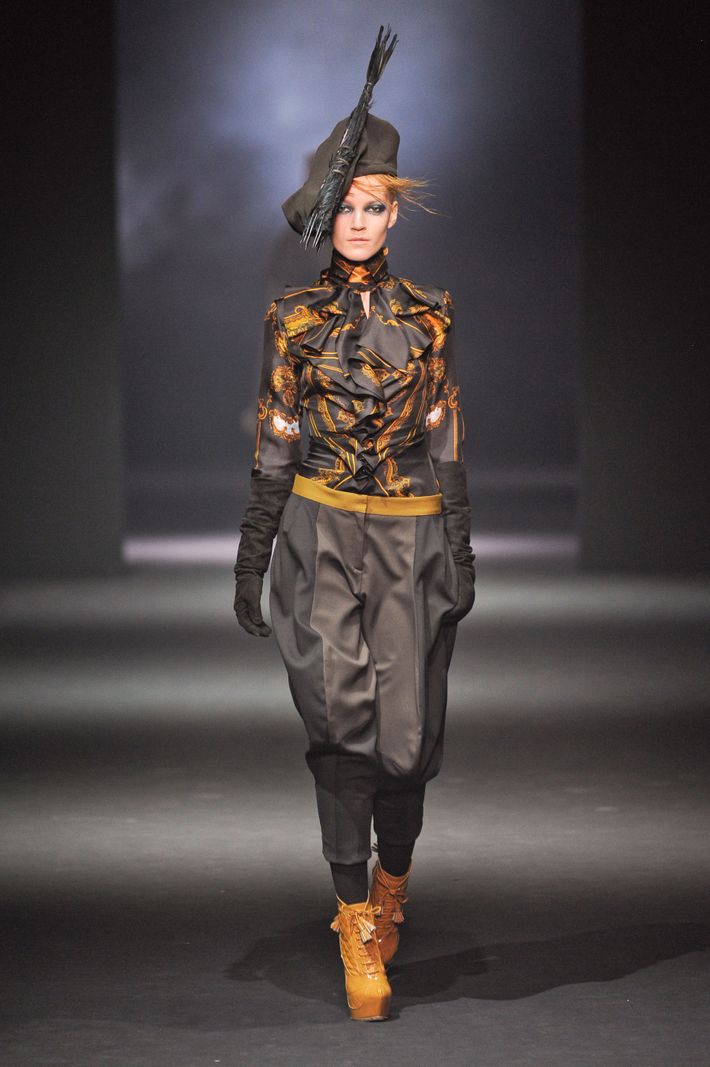 Walking the fall 2012 John Galliano show in Paris.