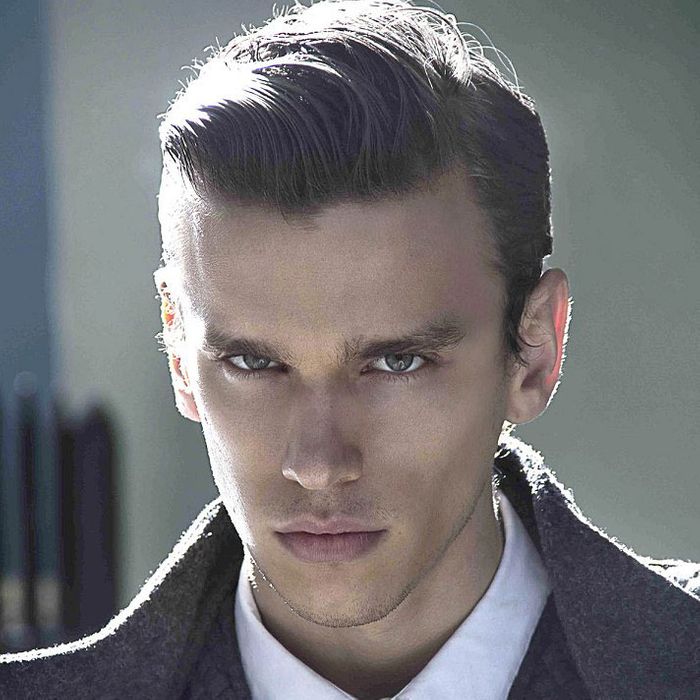 Photo: Courtesy of Success Models
A few short months ago, Isaac Ekblad was a philosophy major at Lewis and Clark, spending his time with Friedrich Nietzsche, Martin Heidegger, and Ludwig Wittgenstein — "more of the continental than the analytic," he explains. The 21-year-old had been scouted on several different occasions, but in May, something finally clicked, and he signed with his mother agent at Specimen Models in Seattle. He was then scooped up by Wilhelmina and sent off to Europe to see what he could book for the menswear shows. He instantly landed a Givenchy exclusive — a coup for any model, but particularly for a first-timer. The fashion house's junior designers were keen to work with the new face, even taking Isaac shopping at Acne and Surface to Air to revamp his image a bit. "I got put on the spot by my Paris agency because I dress really casually, jeans and a T-shirt, and they were like, No, you gotta up your game," he remembers. But he likes his new wardrobe (which consists of jeans and button-downs), adding, "It's surprising — it's actually comfortable." Isaac stopped by our offices last week to talk about learning how to walk on YouTube, going clubbing with other male models, and whether he's simply too smart for this whole thing.
Tell me about your childhood.
I was born in Montpellier, in the south of France. My parents were in grad school there. We stayed there for a year, about, so I don't speak much French. Then I moved to Honduras for a little bit, then up to the Pacific Northwest, north of Seattle, where I've been pretty much since then. My dad is a professor, but in Honduras [my parents were] doing sustainable development and teaching organic farming to the peasants. And they do that in the U.S. too. I don't remember France, but I think it was important for me just because I was surrounded by a culture full of people from many different countries. And in Honduras, it was similar — I was exposed to extreme poverty, so going back to the U.S., I saw things a little differently.
What was high school like?
It was kind of boring. I did a lot of sports, like swimming, cross country, and track, and I had friends, and it was fine. But I really had this itch to travel, so my junior year of high school I left the U.S. to go to Argentina for a year and that was by far the best experience of high school. Being in Argentina and going out dancing and drinking maté and snowboarding in the Andes mountains — it was just amazing … I wouldn't say that I can't stay in one place, but I am restless.
How you were discovered?
Maybe three years ago, I was in a coffee shop with my friends cramming for some tests. I went to school at Lewis and Clark for philosophy. And this lady comes in, and she was like, You have a nice face, you should work for us as a model. And I was totally surprised, and I was like, No way, there's no way I'm doing that, because I'd never even heard of male modeling, so I didn't do anything about it at all. At the time, my friends gave me a bunch of crap for it, but I just kind of forgot about it. And over the next three years I kept getting scouted. And finally I got scouted by my mother agent, Specimen Models, in Seattle. Then he signed me with an agency in New York. So I came to New York, and about a week later, I signed with a different agency because I wasn't happy with my first one, so I'm with Wilhelmina. That was May 15.
And you quickly got a Givenchy exclusive.
A week or two after I signed with Wilhelmina, I went to Europe expecting to do all the castings, and then I heard, "Givenchy exclusive," so I did that. I did a week of looks for them and the show. I wasn't nervous. I was kind of surprised, because I was expecting to be out of my comfort zone, but it was really exciting to be meeting all these people that I really got along with — all these Givenchy designers. As for walking, my mother agent told me, "Go to YouTube and watch all the videos you can." So I went to YouTube and educated myself.
How is working with Riccardo Tisci?
He's a goofy guy, energetic. He actually made jokes about the clothing sometimes, just like, "Nice skirt, Isaac," or something. [But he's] really smart. I like him.
Would you ever wear a Givenchy skirt off the runway?
I think I would if the situation was right. Like at the show, Simon Nessman showed up in a skirt and sometimes guys will dare each other to go out to a club in one of the skirts. Some guys can pull it off — I don't know if I could. A lot of the high-fashion stuff is very different from what a normal person would wear, so sometimes somebody will say, "Let's go out in our Rad Hourani or Givenchy," or whatever. Nothing really happens — you just go out and people maybe look at you a little funny, but it's fun. The craziest thing someone's worn was this unisex Rad Hourani jacket. It's really cool — it looks like something out of Lord of the Rings. [But] I enjoy [clubbing]. It's not something I do every night, but I like dancing. It's part of my Argentina thing.
So, back to the Givenchy show: What went through your mind beforehand?
I was surprised by how big it was — like we walked into the place, and there were dozens of hairdressers and toenail-clipper people … I don't know what their professional name is. And there's food and all of our outfits are lined up, and you see the room and they're pumping the music in and incense is wafting through the air. I [didn't] know I got there and I realized, Woah this is big.
What would be your dream job?
I think doing a Prada or Givenchy campaign would be really fun. When I think of Givenchy, I think of emotion … like the emotional aspect of modeling. It's dark, it's powerful — there's something powerful that's being conveyed. And Prada — when I think of high fashion I think of Prada. It's a real image.
What books are you reading right now?
The New Jim Crow. It's kind of about mass-incarceration and the age of color-blindness. It just talks about the prison system today and how it's very racist and locks up people of color. So I'm reading that and Dostoyevsky — The Brothers Karamazov, one of my favorite books. I've read it three times. Dostoyevsky has a pretty crazy past. He got thrown in this Siberian work camp for fifteen years because he was a Socialist and then started writing to support his gambling habit. I don't know his books are just — they really plumb the heart and depths of the human soul. He develops characters that you can really imagine.
Do you feel like you're too smart to model?
No. Really, modeling, I don't think it's super easy. I mean it's easy to a degree, but you have to learn what you look like in front of the camera, how the light hits your face, what your features are. Like, models aren't dumb. There's an assumption, a big assumption, that models are Zoolander. But no, guys like [my friend] Hampus Lück, they read a lot. The ones who do well are the ones you see sitting in the corner, reading, focused. We always have big discussions about things.
Like what?
About everything, about what we're going to do with our lives, about is there a god, the modeling industry. Just typical things, deep discussion kind of things. I'm not saying that's all it is. We go out to the club, and then we talk about existentialism.
So, how long do you think you'll model for?
I think I'll do it for two years. Maybe one year, two years. I have another year left of college and the plan is to make enough money for grad school. I either want to go to Oxford and get a PhD in philosophy or go to law school … It isn't my life goal to be a male model. This is an interesting experience, a chance to travel, to make some money, but that's it. I'm not going to be one of these model-for-life kind of people.
Model Profile: Isaac Ekblad
Explore other rising stars (plus all the big names) in our extensive Model Manual, featuring runway pics, glamorous editorials, model bios, career timelines, and more.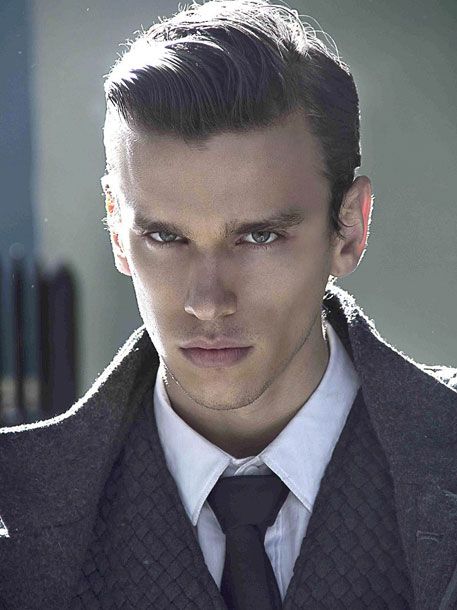 Head shot.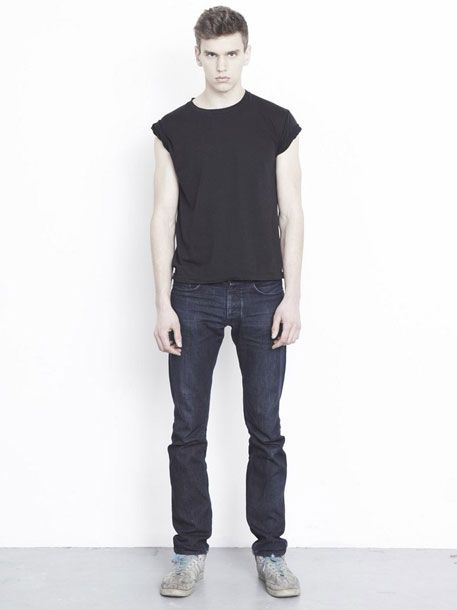 Test shot.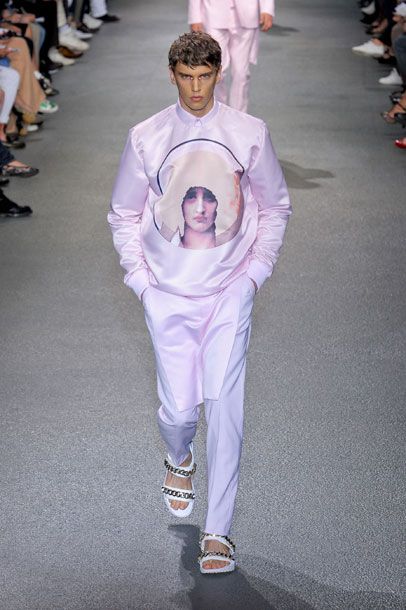 Walking the spring 2013 Givenchy show in Paris as an exclusive.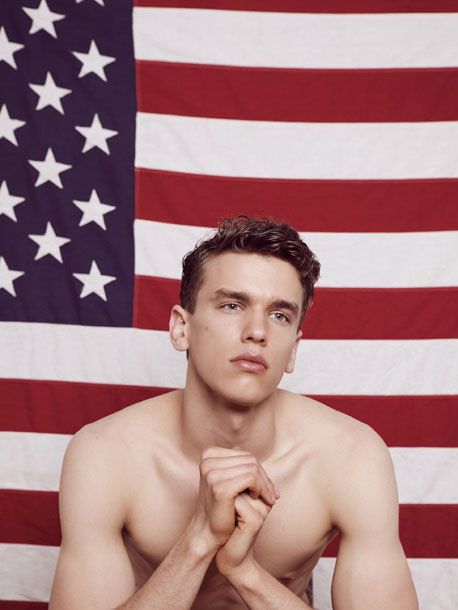 Test shot.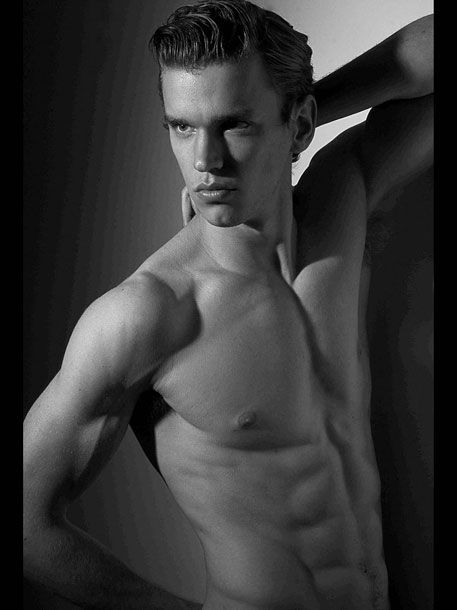 Test shot.