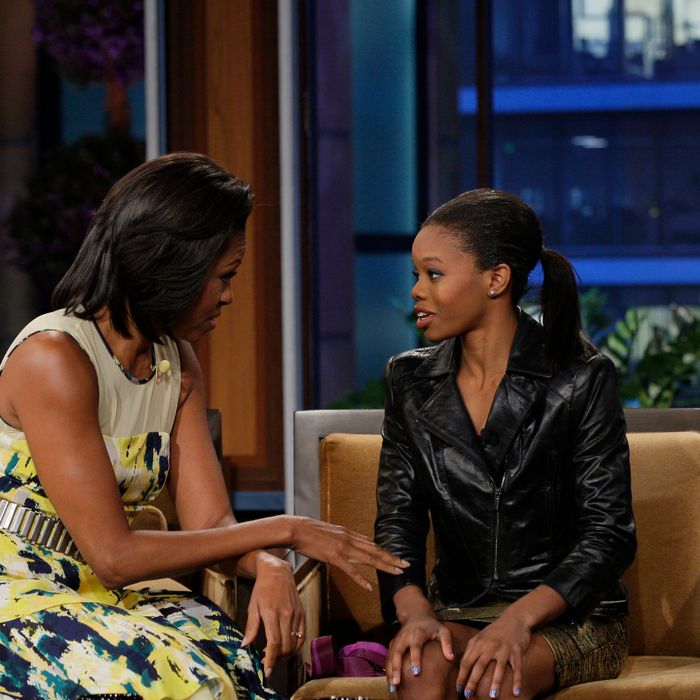 Photo: Margaret Norton/NBC/NBCU Photo Bank/Getty Images
Tonight Show host Jay Leno pulled out the big guns last night, meeting the challenge of Robert Pattinson's silence-breaking interview with Jon Stewart by booking First Lady Michelle Obama and gymnastics champion Gabby Douglas. 
Douglas gave Obama a "10" for form on a headstand (as seen in a childhood snapshot) but the first lady — whose signature issue is healthy eating — wasn't equally impressed by the gold medal winner's diet. 
"You train your whole life, you win, how do you celebrate?" Leno asked. "What did you do?"
"After the competition, I splurged on an Egg McMuffin at McDonald's," Douglas replied.
"Don't encourage him," FLOTUS joked. "You're setting me back, Gabby."