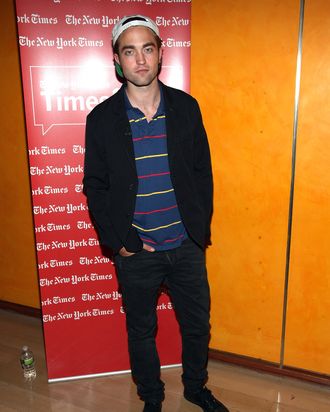 Robert Pattinson and naughty zipper.
Photo: Paul Zimmerman/WireImage
Robert Pattinson was so focused on evading Kristen Stewart questions at Wednesday's TimesTalk that he evidently "forgot" to fasten his fly. (Yet another thing a publicist could've helped with, in theory.) Of course, the whole world was equally focused on his awkward avoidance of all things Kristen Stewart, and didn't even notice the yawning zipper until the Daily News pointed it out this morning. Happy Friday, everyone!