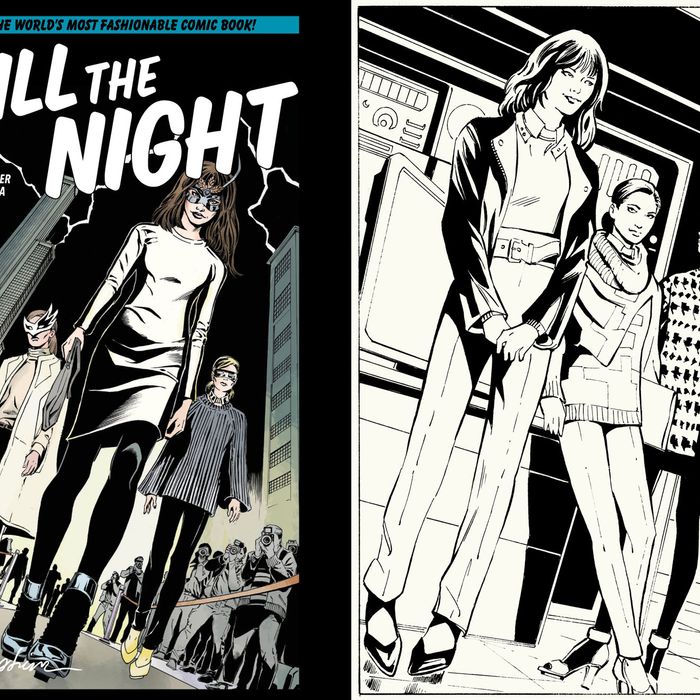 Photo: Courtesy of 3.1 Philip Lim
The designer, along with writer John Ostrander and Star Wars artist Jan Duursema, put together Kill the Night, which officially launches on September 6 — a.k.a. Fashion's Night Out (so, apt title). 3.1 Phillip Lim shoppers in store and online will get a signed copy with their purchases, and the brand plans to post "exclusive behind the scenes content" on Facebook and Twitter revealing whom the characters are based on. As for the plot, according to a press release:
The Fall 2012 collection is inspired by the spirit of comic books such as Sin City and V for Vendetta and the neo-noir heroines who embody it. The comic book became the natural medium to tell this story. A story of duality and metamorphosis, day and night, black and white, love and betrayal. Things are not what they seem. Look again.
We're looking, we're looking. But the size of everyone's feet is super distracting.