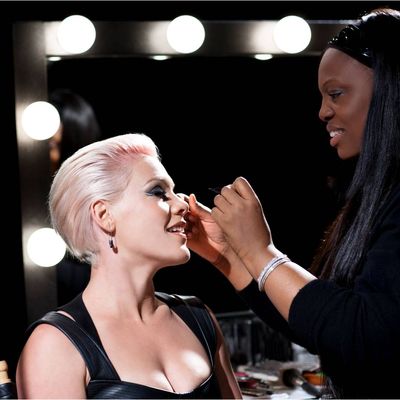 Putting on makeup is so much fun.
Photo: Courtesy of Covergirl
CoverGirl announced today at a press conference in Santa Monica, that Pink will be their newest brand representative. With her infamous punk hair, angry lyrics, and multiple tattoos, she seems like a surprising addition to the brand's current roster of faces, which include Sofía Vergara, Taylor Swift, Drew Barrymore, Queen Latifah, Ellen DeGeneres, and U.S. Olympic team athletes Jennifer Kessy and Marlen Esparza. Her ad campaign debuts this fall, with makeup by Pat McGrath, in conjunction with the release of her newest album, The Truth About Love.