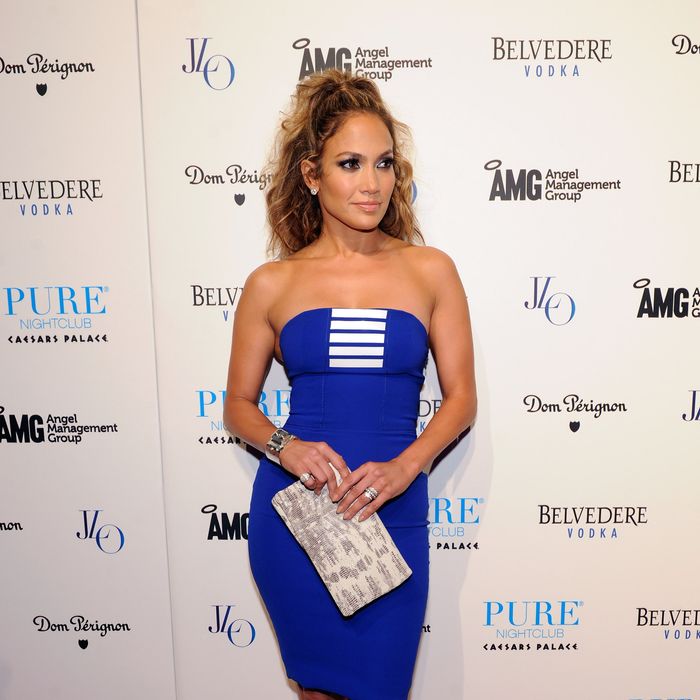 J.Lo.
Photo: David Becker/Getty Images
Weekends in Vegas always get weird as a rule, but the past few days drew a particularly novel hodgepodge of visitors. First off, Ryan Lochte continued his progressively awkward post-Olympic tour by going to a pool party at Azure at the Palazzo, where he wore American flag-print trunks — yes, they actually reached down to his knees — and hung out with some of his fellow swimmers. Nearby at MGM, Jennifer Lopez posed for pictures in a crop top while Prince Harry, of all people, ambled around the pool deck in a straw hat. See more of what did not stay in Vegas this weekend in our slideshow.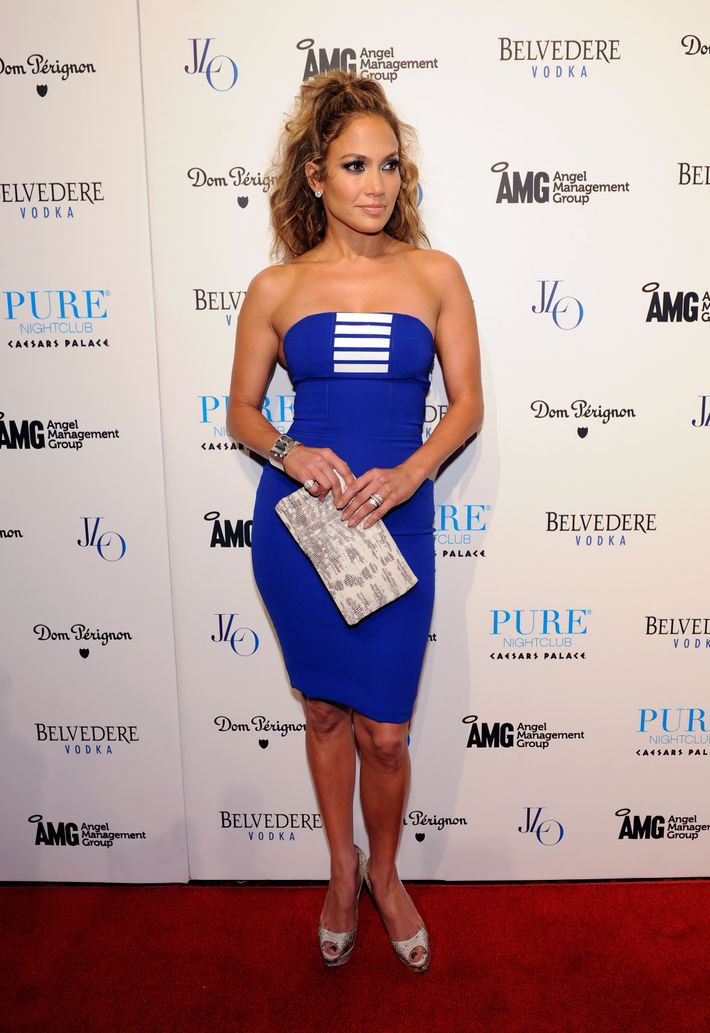 Jennifer Lopez
J.Lo was in Vegas to celebrate her world tour, so she and Prince Harry could orchestrate their secret rendezvous under the guise of her "work" schedule.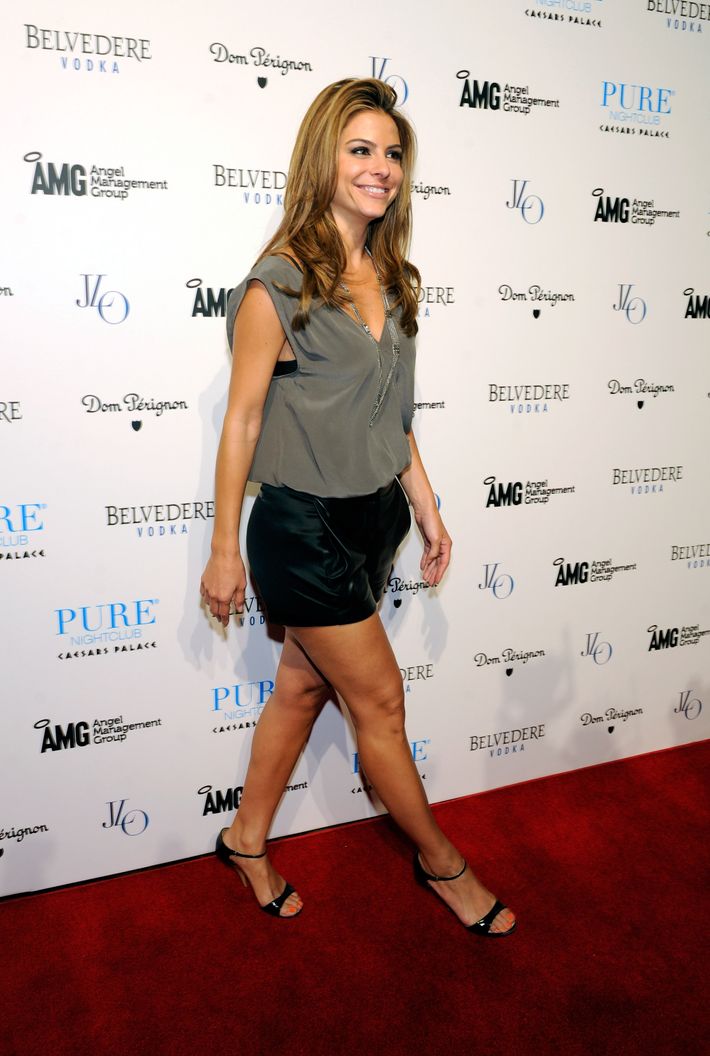 Maria Menounos
Maria Menounos was there to interview J.Lo, presumably to help her keep up the "work" charade and sneak illicit messages to Harry.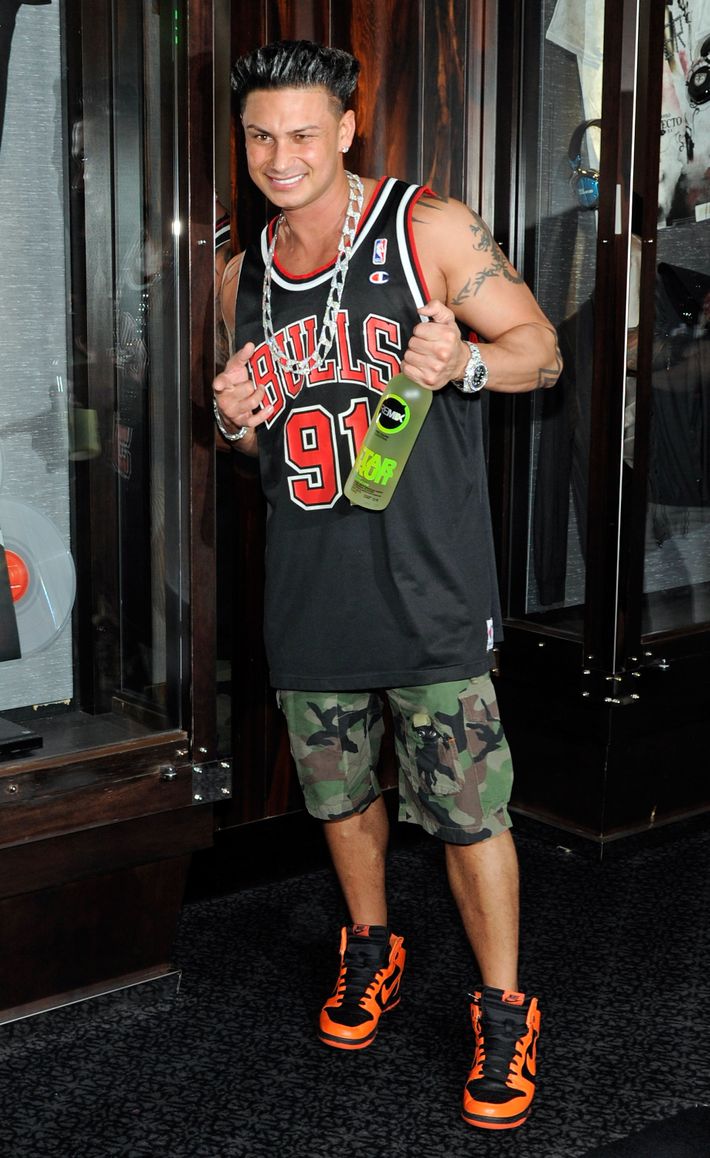 Pauly D.
Of course there were some Vegas standbys loitering about.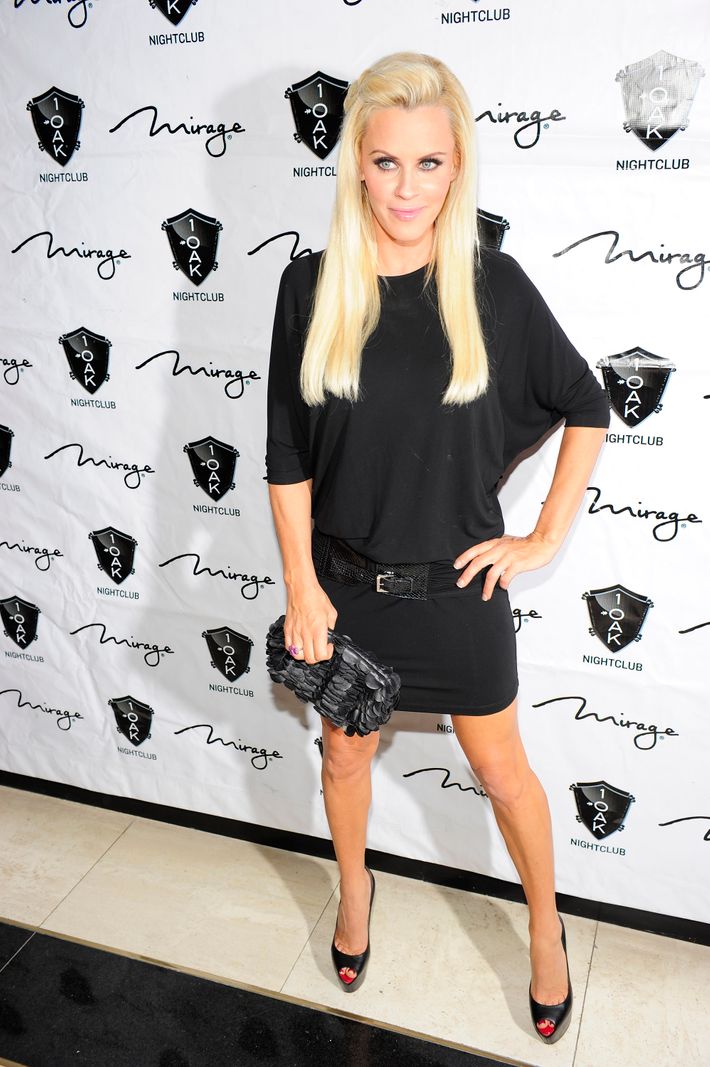 Jenny McCarthy
Guess who she was in town to see?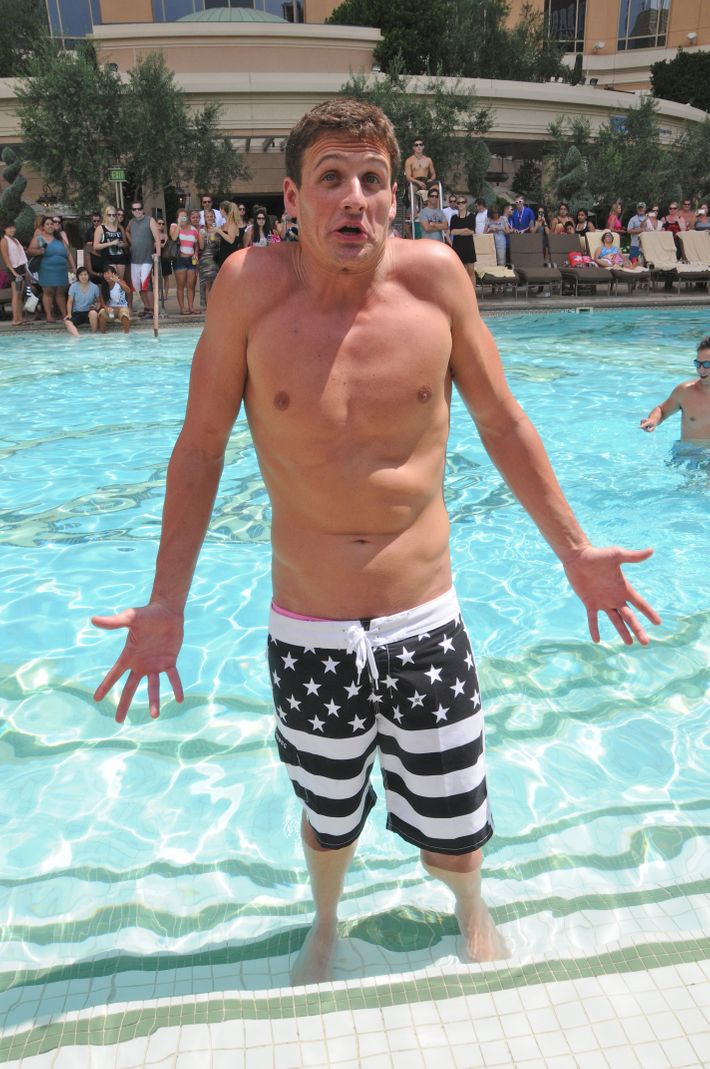 Ryan Lochte
This guy?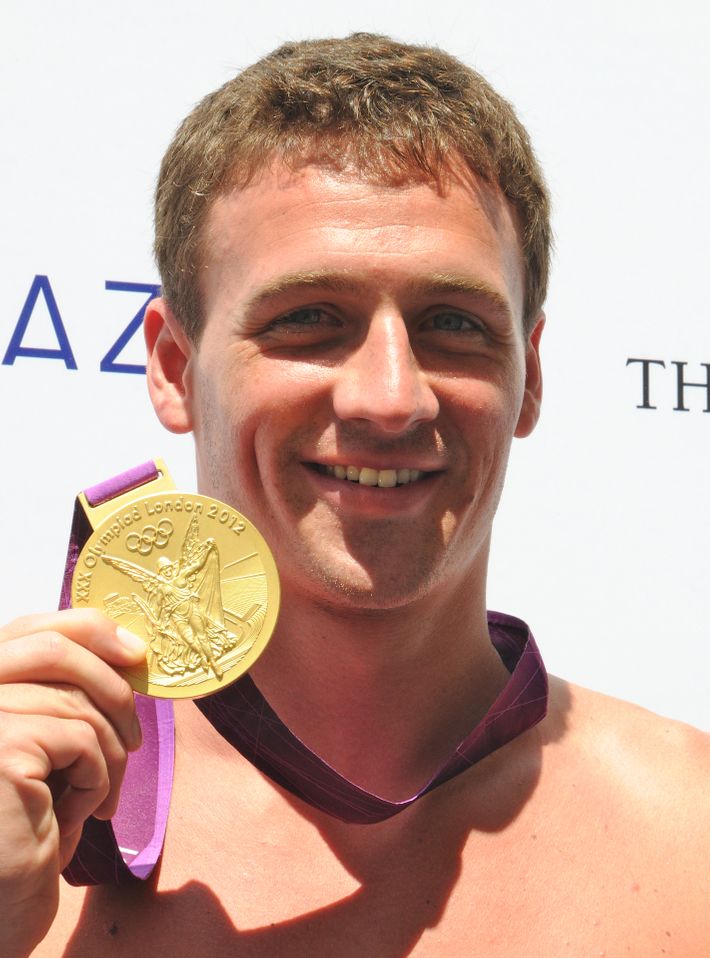 Ryan Lochte
Look what he brought!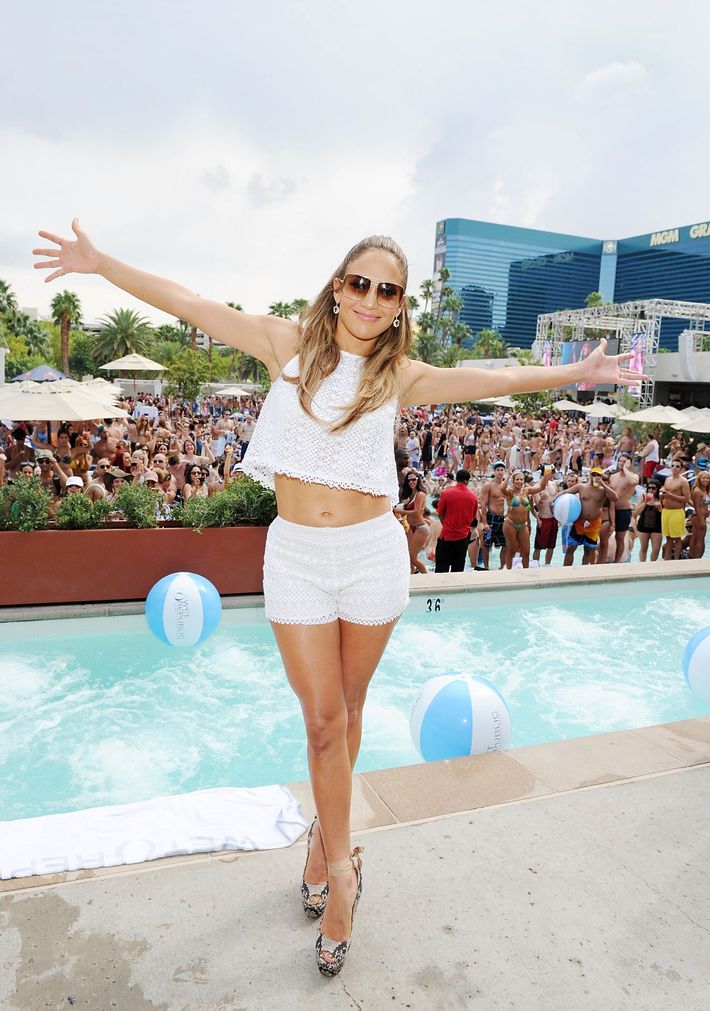 Jennifer Lopez
Here's J.Lo again, excited to be at the Wet Republic pool party. Why? Because Harry's nearby, of course!
Prince Harry, supposedly
And finally, the man we (and J.Lo) have all been waiting for – wearing a poolside necklace, no less!