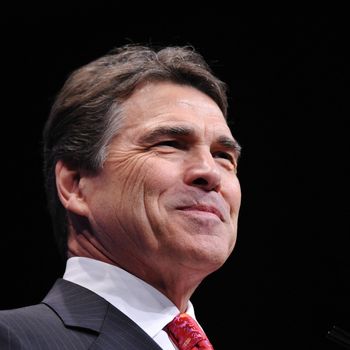 Photo: MANDEL NGAN/AFP/Getty Images
A U.S. appeals court ruled yesterday that Texas can exclude Planned Parenthood from the state's Women's Health Program (WHP) because it provides abortions. WHP receives $5 million in state funding and $35 million in federal funding, which was withdrawn when officials learned Texas planned to ban Planned Parenthood. The Los Angeles Times reports that the three judge panel decided that Texas can restrict its $5 million contribution as it sees fit.
"Texas' authority to directly regulate the content of its own program necessarily includes the power to limit the identifying marks that program grantees are authorized to use. Identifying marks represent messages," the judges wrote. "If the organizations participating in the WHP are authorized to use marks associated with the pro-abortion point of view — like the Planned Parenthood mark — Texas' choice to disfavor abortion is eviscerated, just as it would be if the organizations promoted abortion through pamphlets or video presentations."
The state's health and human services commission will now move to enforce a state law excluding abortion providers and affiliates from the Women's Health Program. Governor Perry called the ruling — which allows Texas to cut off funds going to Planned Parenthood's non-abortion, basic health care services for low-income and uninsured women — "a win for Texas women." We respectfully disagree.