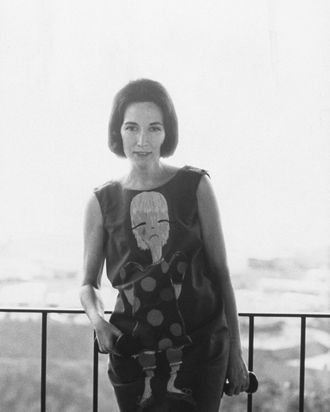 Photo: Allan Grant/Time Life Pictures/Getty Images
Audible is holding open auditions for the role of Helen Gurley Brown, the Cosmopolitan editor who died earlier this month, in the audio book of her famous 1962 advice volume, Sex and the Single Girl. You must be an adult female with a "General American" accent and a "Seductive/Sexy" vocal style. You also have to be comfortable reading the following, from the audition excerpt of the book:
"[A single woman] can be maddeningly hypocritical and, after arousing desire, insist that it be shut off by stating she wants to be chaste for the man she marries. Her pursuer may strangle her with his necktie, but he can't argue with her. A flirtatious married woman is expected to Go Through With Things."
Submit your audition video here and watch out, because the cold going around The Cut team has us sounding pretty raspy.