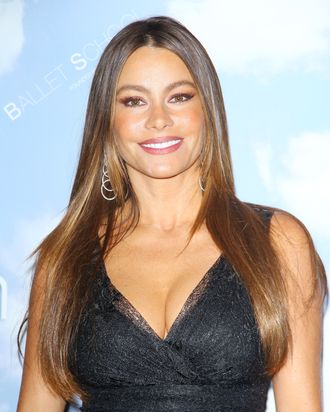 Photo: Michael Tran/FilmMagic
For the third year in a row, Jayden and Isabella were the most popular baby names in New York, Mayor Bloomberg announced today. Biblical names (Matthew, Jacob, David) maintained their grip on the boys born in 2011 and about half of the girls born in 2011 have rhyming names (-ia). Nine of last year's most popular girls names made this year's list, with a second spelling of Sophia, Sofia, displacing Sarah in the number ten spot. 
The mayor's office has the full, kind of fascinating break down by race/ethnicity. For example: Although Jayden was the most popular boys name for black and Hispanic babies, Michael was the top name for white babies and Ethan was most popular for Asian/Pacific Islander babies. Esther topped the list for white girls, London was the second most popular for black girls, Ashley came in fourth for Hispanic girls, and Tiffany was seventh among Asian/Pacific Islander girls.
Brooklyn was the babymakingest borough (fatherhood is artisanal, they say), followed by Queens, the Bronx, Manhattan, and Staten Island. All told, 123,029 new New Yorkers to fit into schools and on subways were born in 2011.
GIRLS
1. Isabella
2. Sophia
3. Olivia
4. Emma
5. Mia
6. Emily
7. Madison
8. Leah
9. Chloe
10. Sofia
BOYS
1. Jayden
2. Jacob
3. Ethan
4. Daniel
5. Michael
6. Matthew
7. Justin
8. David
9. Aiden
10. Alexander