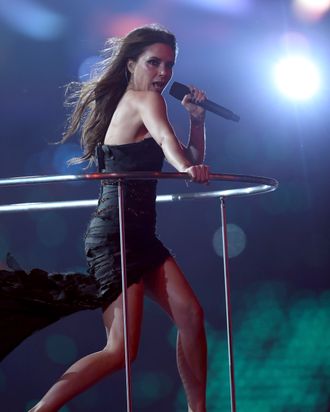 Photo: Julian Finney/Getty Images
After tweeting at the beginning of the month, "Morning fitting with @gilesgilesgiles, cuddle with @kegrand bunny!! X vb," following a pic of a bedazzled microphone ("Look what I found!"), Posh Spice stayed true to her micro-blogged words, performing in a bespoke gown by the British designer at last night's closing ceremony. But Mel B.'s stylist assured us last week that the entire group wouldn't be clad in Giles. So, what did the other Spice Girls have on? The usual hodgepodge of outfits, each meant to represent the singers' fun nineties personalities circa 2k12. It's like they're all grown up! Click ahead to see their ensembles … and fingers crossed for commemorative dolls.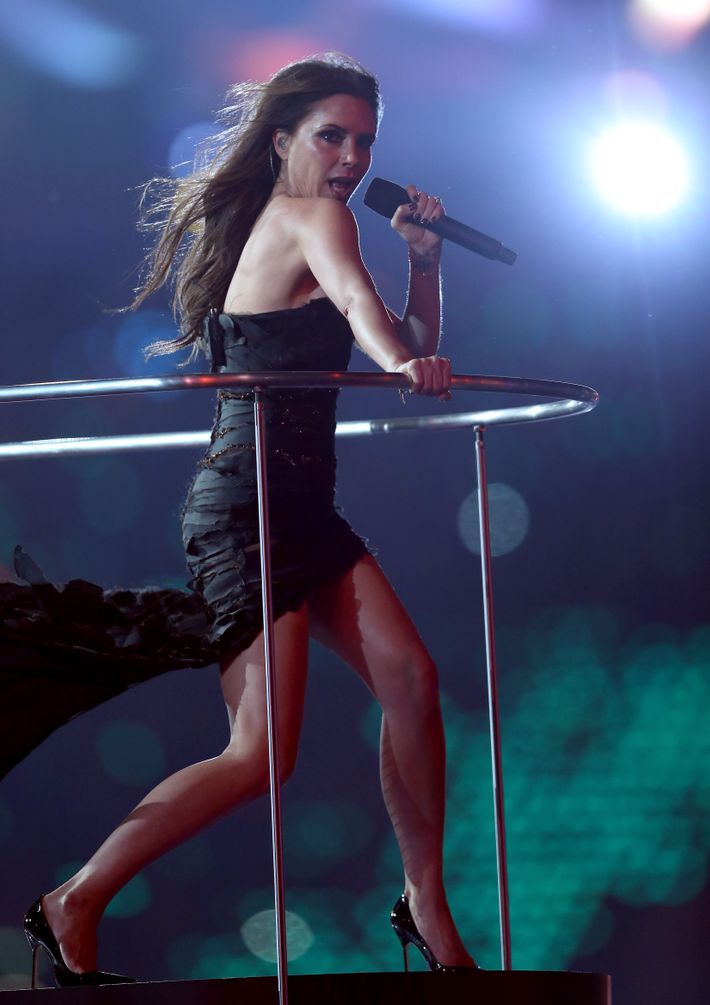 Victoria Beckham in Giles Deacon
Eight out of ten. Minus one point for spoiling on Twitter, and minus another for teasing us about bedazzling.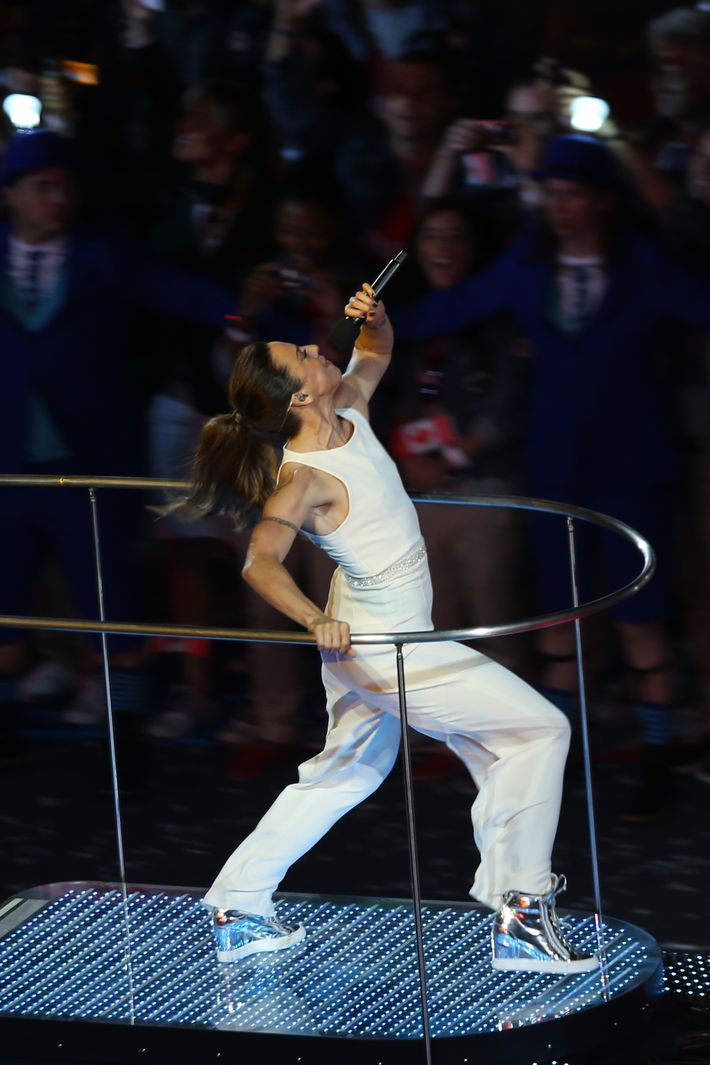 Melanie Chisholm in a yet-to-be-identified tracksuit
Sneeeakers! Shiny!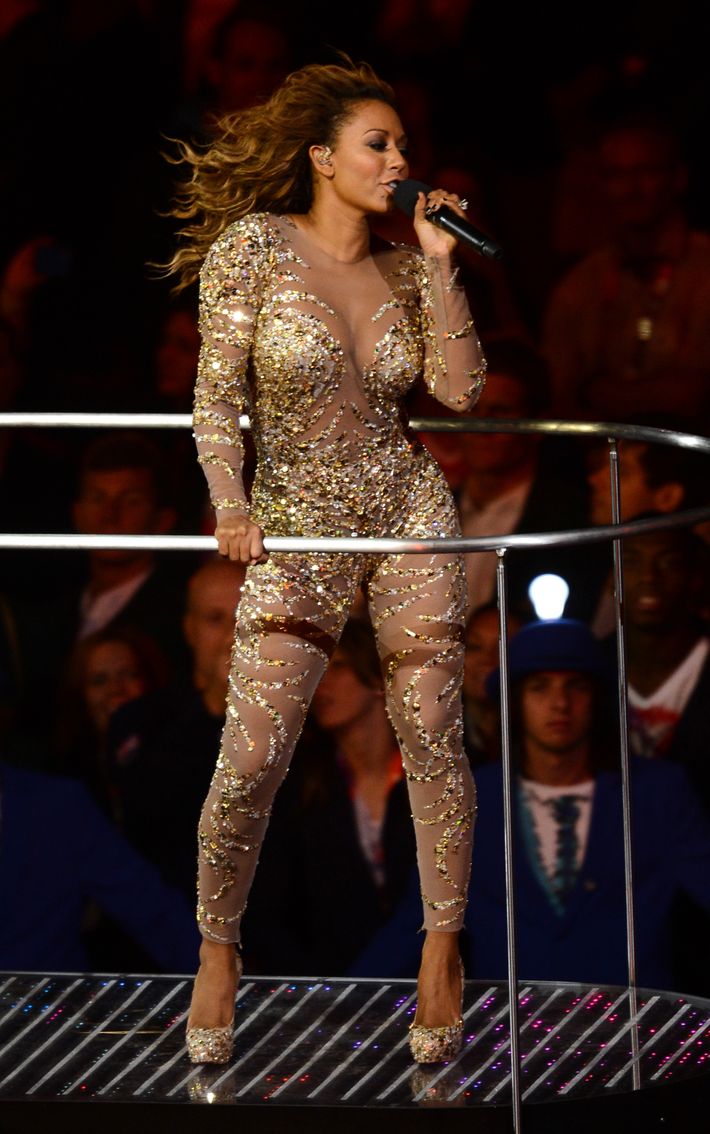 Melanie Brown in Zuhair Murad
It was really thoughtful of them to invite J. Lo's outfit for a cameo.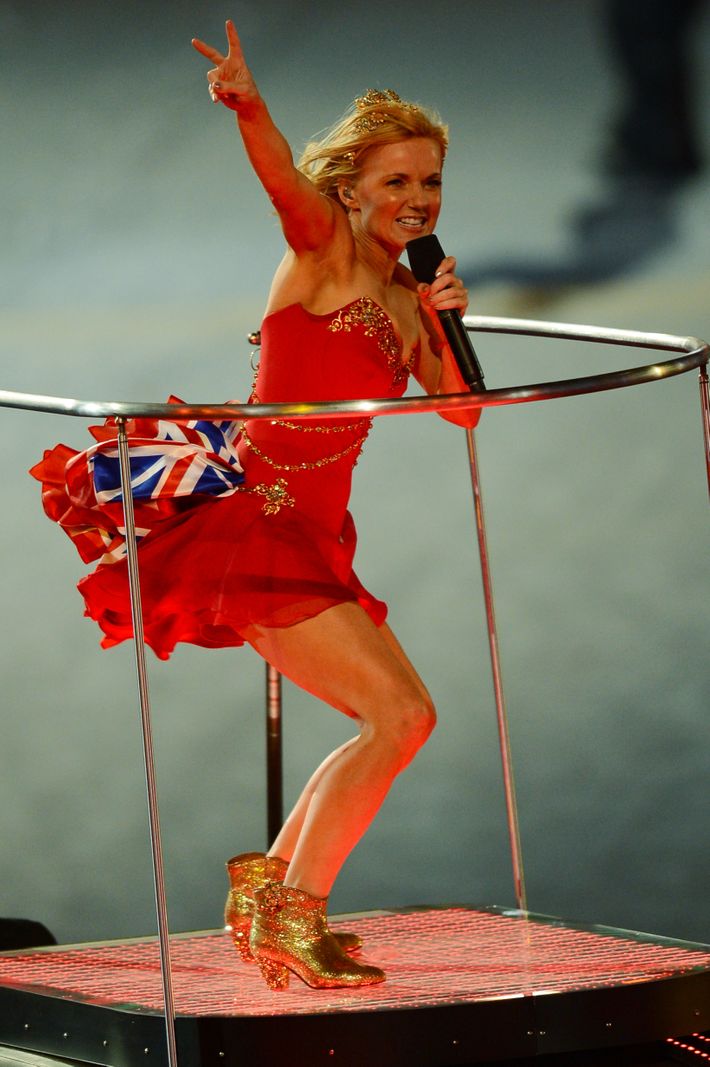 Geri Halliwell in Suzanne Neville
So, she didn't wear the Union Jack dress, but she got away with sewing the flag to her tuchis. You'll always be our favorite, Ginger.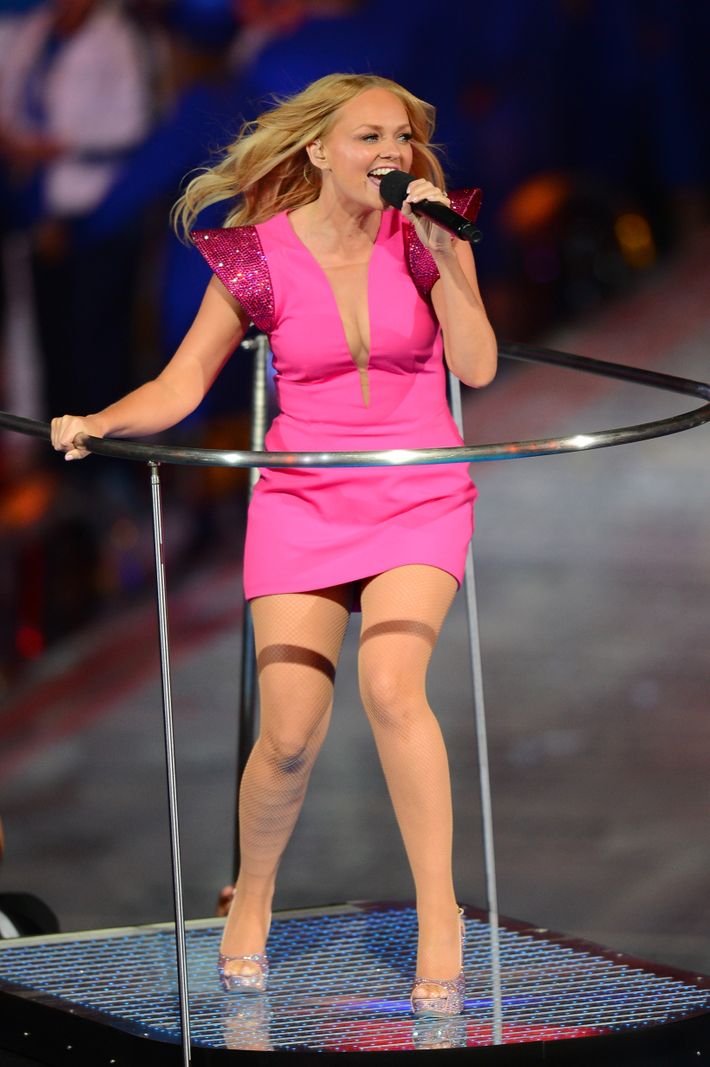 Emma Bunton in Maggie Cooke
Exactly what we expected, in a great way.