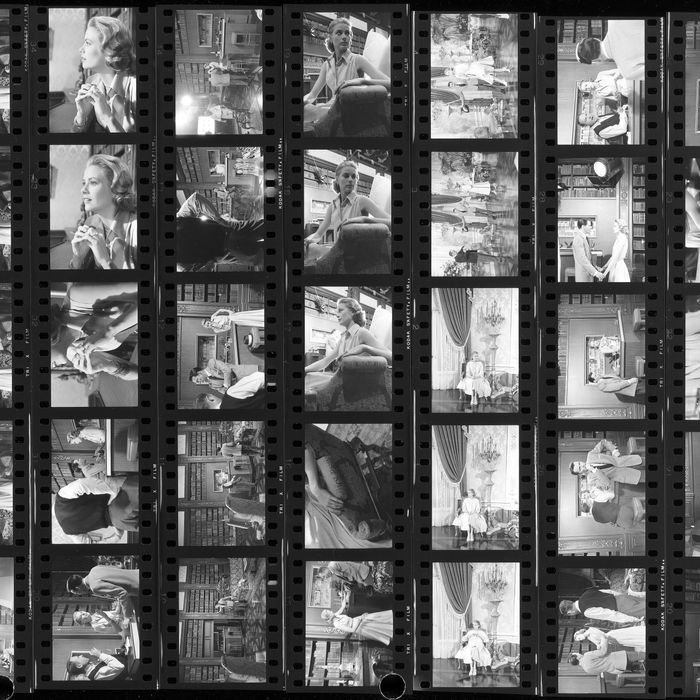 Photo: Dennis Stock/Magnum Photos
The latest installment in our weekly series of vintage contact sheets, featuring never-before-published images from the Magnum archives.

Grace Kelly is synonymous with old Hollywood glamour. In the early fifties, the Philadelphia-bred blonde became an international star, with movies like High Noon and Mogambo putting her alongside the likes of Gary Cooper, Clark Gable, and Ava Gardner. Her classic look and feminine style made her an internationally recognized fashion icon, pretty much from the get-go. In 1956 (long before Kate Middleton rose from commoner to Duchess), Kelly married Prince Rainier III, becoming Princess Grace of Monaco. That same year, MGM released High Society, a musical comedy starring Bing Crosby, Frank Sinatra, and the future princess herself. Click the image to enlarge, then zoom around (Check out that ring! The hair! Ole Blue Eyes Himself!) in the images from the High Society set.