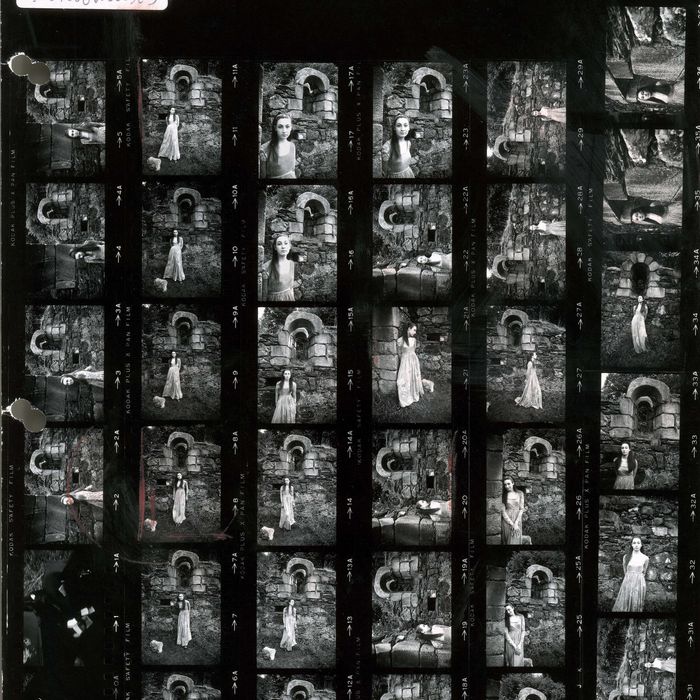 Photo: Denis Stock/Magnum
Introducing our inaugural weekly series of vintage contact sheets, featuring never-before-published images from the Magnum archives. 
Long before she became the iconic indie actress beloved by Wes Anderson, Anjelica Huston was a teenage model who posed for the likes of Richard Avedon, Bob Richardson (dad of Terry), and others. Her romantic relationship with Richardson (23 years her senior), and the photos he took of her, made the dark-eyed daughter of John Huston an instant fashion "It" girl in the late sixties. She went on to act in dozens of films, including The Witches, This Is Spinal Tap, and Crimes and Misdemeanors, winning an Oscar for her role in Prizzi's Honor. See her here in 1967, at the tender age of 16, on the set of her father's film Sinful Davey, shot in Ireland by Dennis Stock. Click the image to enlarge, then zoom around to get the full experience.