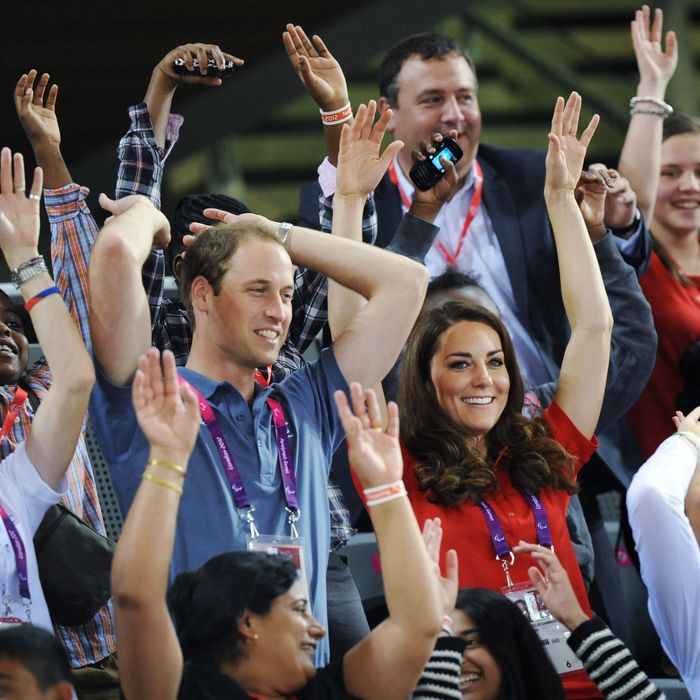 Photo: Stefan Rousseau - WPA Pool/Getty Images
We're still in withdrawal from the Olympic games and all their accompanying ballyhoo, but most of all we've missed the pictures of Kate Middleton cheering, doing the wave, and otherwise engaging in high-contact spectatorship. Luckily, the Paralympic Games began in London yesterday, and she's been out enjoying those, too, as you can see in our slideshow.
In loosely related news, the royal couple has officially announced their next international trip (they can't just sit around in foggy, frizz-inducing London all the time, you know), which starts in Singapore on September 11. The tour will be eight days total, and they'll be visiting companies on behalf of the Queen's Diamond Jubilee.
According to Us Weekly's report from their private secretary, Jamie Lowther-Pinkerton, their travel agenda includes the following:
September 11: The couple will get an orchid named in their honor at the Singapore Botanic Gardens.
September 12: Still in Singapore, they'll plant a tree at the Gardens by the Bay, walk up an artificial rainforest mountain, and visit Rainbow Centre, a special needs community school, where Will will play sports with the kids while Kate visits an art therapy class.
September 13: Kate will make her first overseas speech at Hospis Malaysia in Kuala Lumpur; they will then dine with the King of Malaysia, Tuanku Abdul Halim.
September 14: Rest day.
September 15: They'll "have a quick shimmy through the jungle" (in Lowther-Pinkerton's words) in Sabah, Malaysia.
September 16: They'll go to a local church service in Honiara, Solomon Islands, and then have a traditional state dinner. 
September 17: Kate and William will separate (!!!) for the only time during the trip: Will will play soccer with kids, while Kate will go to an event for local women's groups.
As for the very important question of what Kate will wear to this whirlwind of events: Lowther-Pinkerton says that, just like she did for her North America tour last year, she's picking all her own clothes. In a few cases, she might even wear "traditional garb"! According to our cursory Internet search of what this might entail, colorful headscarves are a possibility.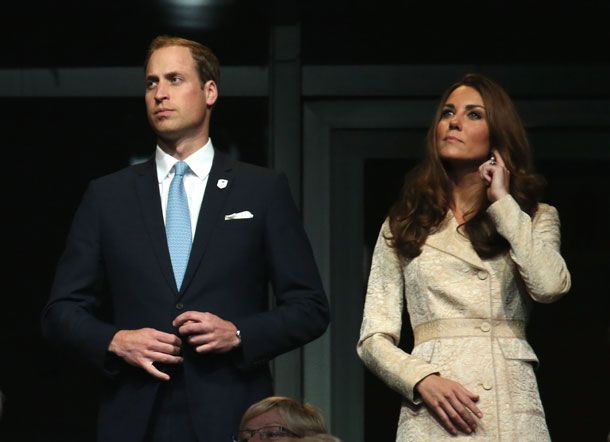 August 29, at the Opening Ceremony
Looking appropriately solemn. She also has to rest her arms for all the waving she'll be doing.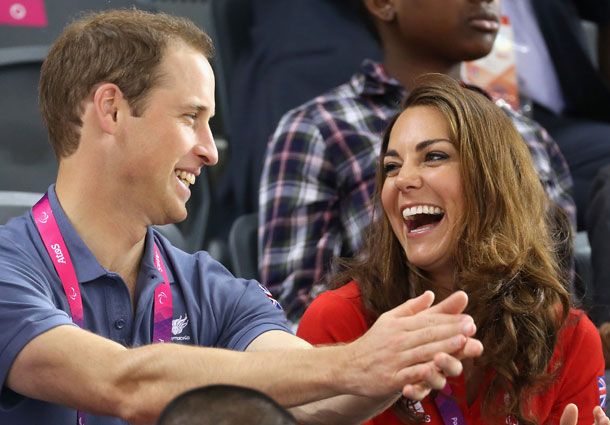 August 30, at track events
"Wasn't that Opening Ceremony a snooze? Honestly, I'm not going to anything anymore unless your grandma arrives via parachute and kids dance around on hospital bed props."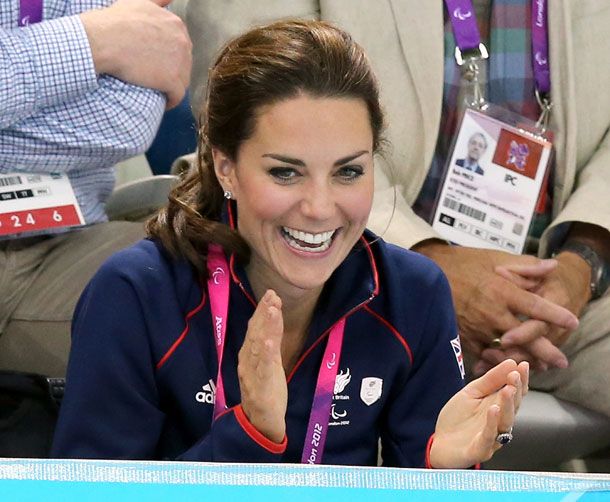 August 30, at swimming events
That is a look of unbridled spectator joy.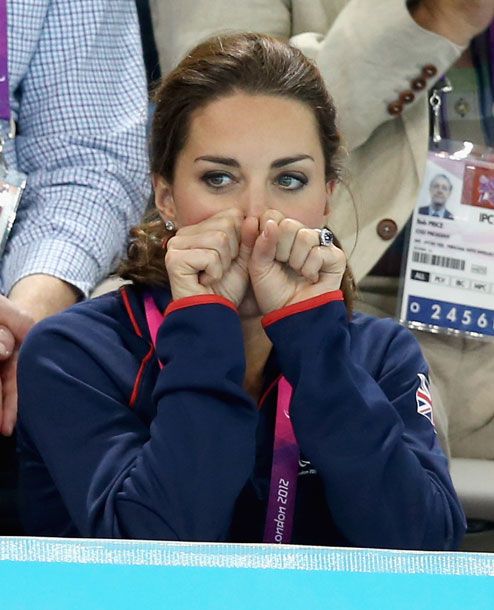 August 30, at swimming events
She holds her breath during the kick turns.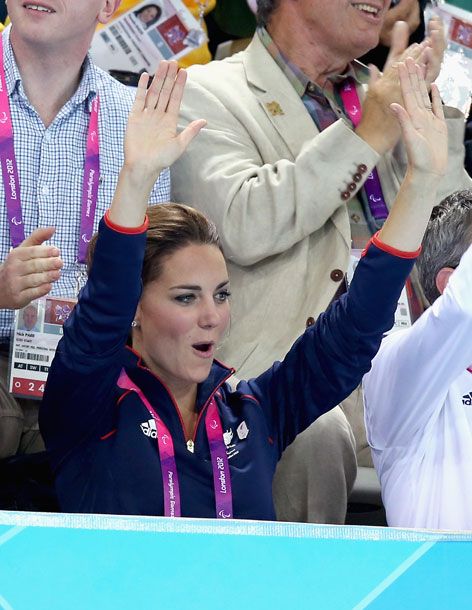 August 30, watching swimmer Jonathan Fox
A one-woman wave, right there!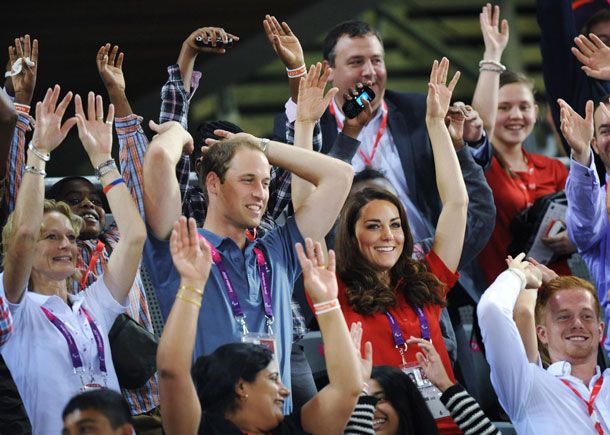 August 30, at a cycling event
We could look at photos of them doing this all day.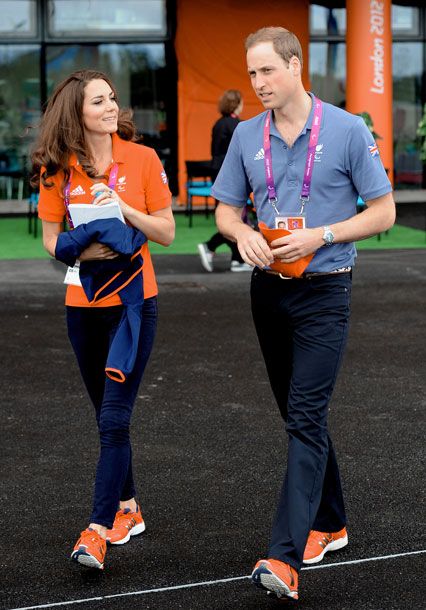 August 30, leaving a cycling event (matching sneakers!)
MATCHING SNEAKERS. True love.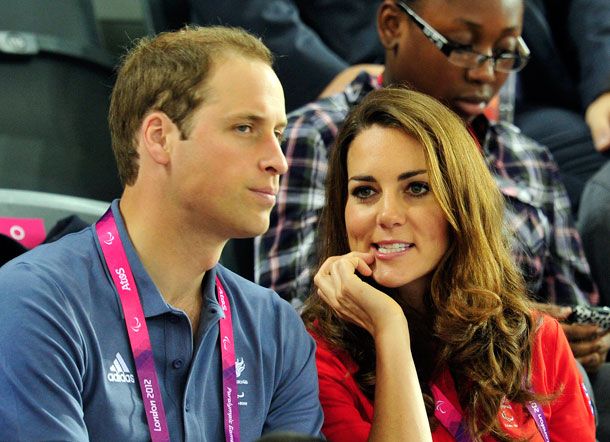 August 30, at a cycling event
This one's a nail-biter. Will's wondering what's for lunch.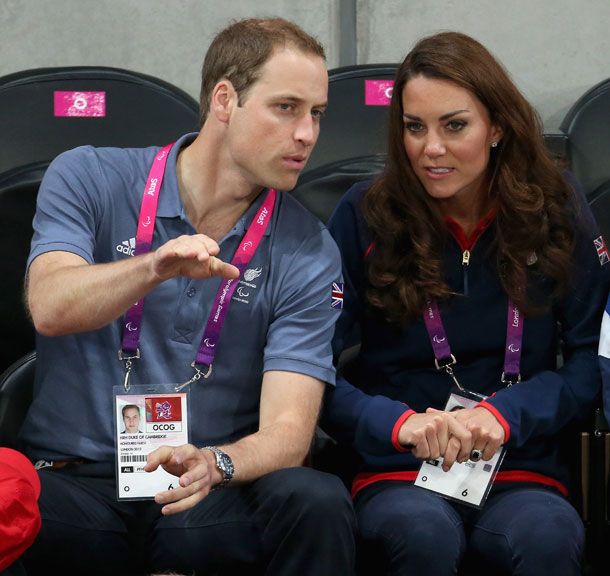 August 30, at a cycling event
Isn't it great that Will needs to wear photo ID?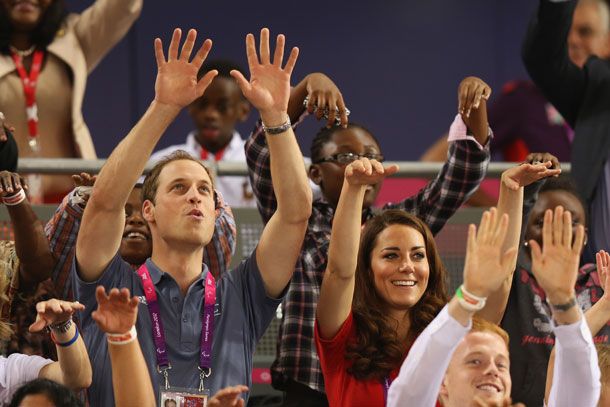 August 30, at a cycling event
Just for good measure.